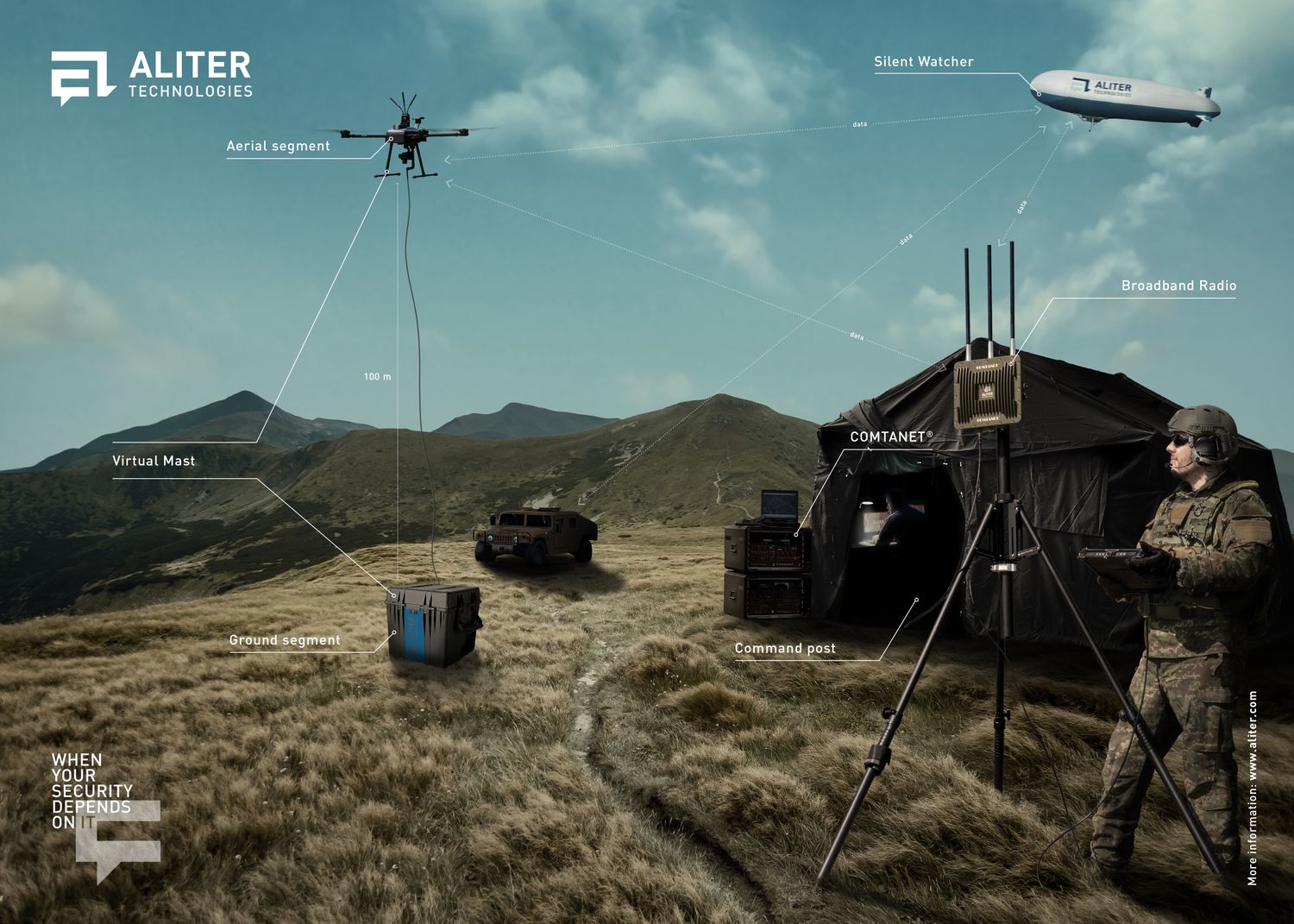 In the defense and security area, Aliter Technologies is a strong viable supplier for delivery of deployable and tactical communication systems. Our rapid defense product development domain includes all platforms of hardware design, prototyping, manufacturing, testing and comprehensive software and hardware development engineering. Custom designs, systems integration, rapid manufacturing and efficient deployment are all trademarks to our solutions. Our core efforts and services are oriented to the operational and tactical level of command and control and they focus mainly on the field environment.
Our company builds its success upon the experience and highly educated human resources derived primarily from international military careers. Their valuable experience offers our customers suitable solutions according the NATO and EU requirements with specific security demands.
Aliter Technologies is a holder of National, NATO and EU security clearances up to SECRET level and number of certificates such as ISO 9001, AQAP 2110, ISO/IEC 27001, ISO 14001, ISO/IEC 20000 and OHSAS 18001. Our code of NATO Commercial and Government Entity (NCAGE) is 4127M.
Our company designs, researches and develops deployable CIS products exploitable by the war fighter on the battlefield. We provide turn-key hardware, software and system integration solutions from the product concept, to the prototype design, product manufacturing up to the back-end application portals.
The company unique in-house R&D capabilities, proprietary product portfolio, knowledge of military operational requirements, references from successfully implemented projects, ability to address customer requirements and maximize return on investment, the application of the most modern technologies and the provision of whole life cycle portfolio of services and solutions are the guarantee of the full satisfaction of our customers.
Products and solutions
Special system division of the company delivers products and solutions intended for use by armed forces, SOF, homeland security, police, civil protection, fire fighters, emergency rescue teams, crisis management staffs, and other organizations involved in response to military and non-military crisis situations. Our solutions are designed in accordance with NATO and international standards, rapidly deployable, mobile, autonomous, and capable to be used in severe geographic, climate and weather conditions.