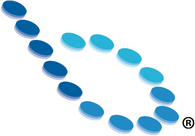 Base Materials Ltd
| ISO 9001
| Cyber Essentials / Cyber Essentials PLUS
| <b>Other</b>
| Submersibles
| Moulding
| Tooling
| Composites
| Submersibles
Base Materials is an expert in high-performance syntactic materials for a wide range of industries including automotive, aerospace, foundry, manufacturing, marine, motorsport, rail and subsea.
Customers are at the heart of what we do. Our proven high-quality solutions are engineered to meet your challenging application requirements.
What sets us apart is our technical expertise, in-house capabilities, materials understanding and application experience.
Our technical experience and wide range of advanced materials enable us to support our customers from an initial concept through to the completion of the project.
We provide solutions for some of the most recognisable brands in the world. Our team is dynamic in responding to changes within the industries we operate, through product development, collaboration and technical support.
We partner with our customers; we strive to build long-term sustainable relationships and take an innovative approach to deliver their specific requirements.
Base Materials is recognised as a leading provider of innovative technology with global reach. Our reputation stems from our continuous investment in R & D and our desire to drive technology forward. We create value across the entire manufacturing process providing a positive end-user experience for all our customers.