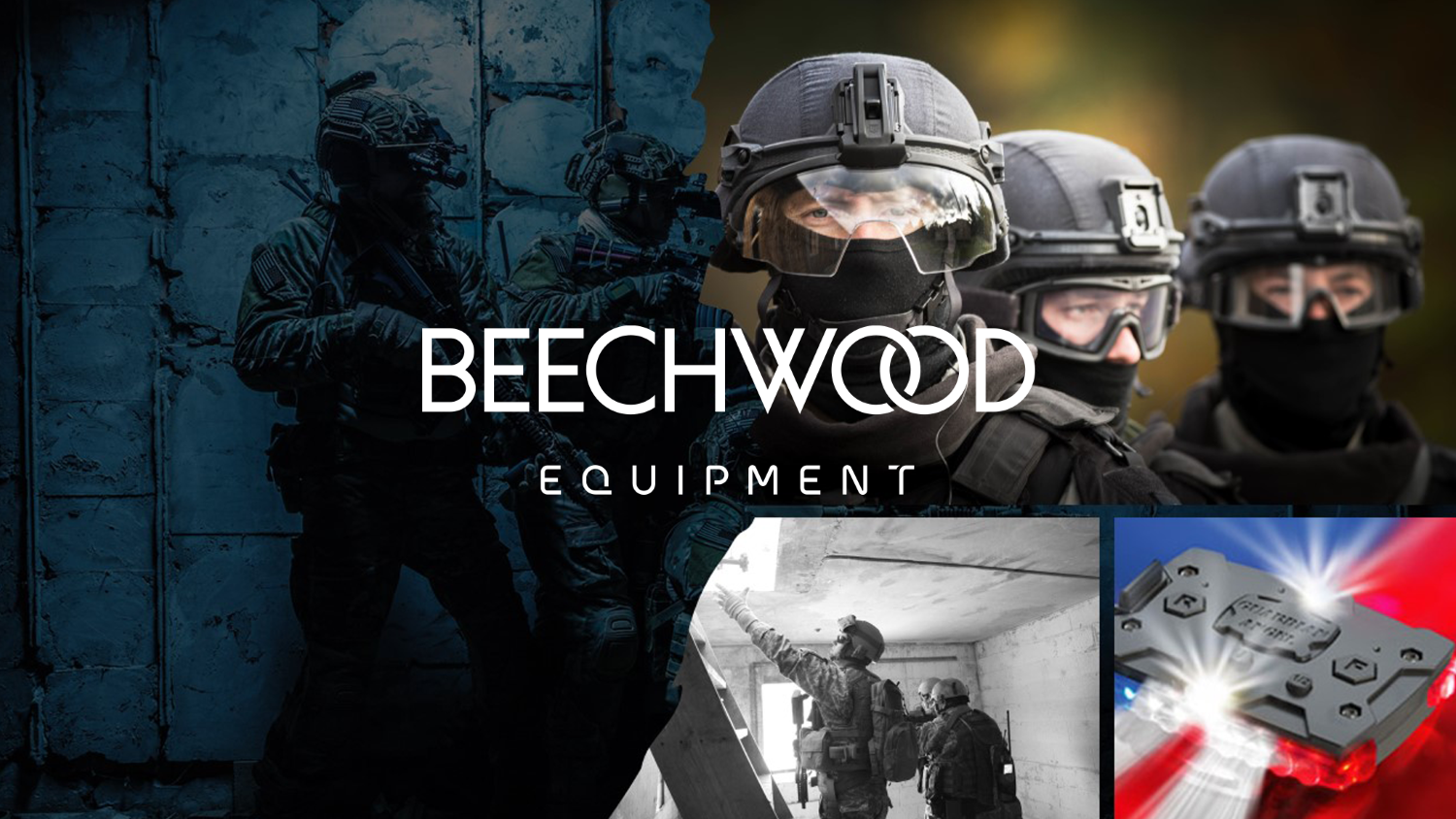 Beechwood Equipment, operating since 1987, offers 30+ years of specialist experience in the supply and through life support of a range of products to Armed Forces, Law Enforcement, Emergency Services & SAR agencies.

Beechwood is the exclusive UK distributor for a number of world class overseas manufacturers in the following categories:
Electro Optics: Thermal & Night Vision, Fused systems, Variable Scopes & Red Dots
Weapons: Lantac & Seekins Carbines & Rifles. OTIS gun cleaning kits & spares
Autonomous Systems: UAV, UGV, Throwbots, Through-Wall Radar
Specialist Clothing and Carriage Systems: FR clothing, Tac Vests, Pouches and bags, Helmet Covers/pouches, Cold Weather and Camo clothing.
Protective Equipment: Ballistic Helmets, Ballistic/Laser Glasses/Goggles, Plate Carriers.
Tools & Torches: Lighting (Handheld, body/helmet mounted, traffic saftey, pistol and carbine mounted) and Tools (multi-tools, breaching tools, saftey knives)

Beechwood specialises in supporting customers such as:
MoD: SF Group, UK embassies, FCO and Army
Police: CTSFO, SFO & ARV units, Border Force, ROCA & NCA, Rural Crime, CBRNE teams, CNC, MET, PSNI, Police Scotland.
Emergency Services: Ambulance, Fire, NARU, HART/MERIT
SAR: USAR/ISAR (Urban/Intl.), ALSAR (Lowland Rescue), RNLI, MRT/SMR (Mountain Rescue), BCRC (British Cave Rescue).

Approved UK Ministry of Defence supplier, NCAGE: KOF-83
UK Home Office registered dealer for prohibited munitions and weapons. FMS 03 11/16/54
Members of the US/UK Defence Trade Cooperation Treaty (DTCT)
Approved Community ID: UK710639820