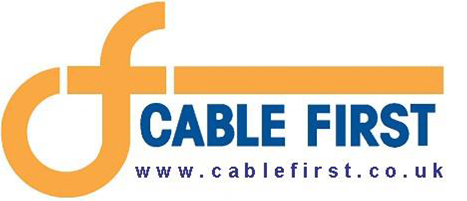 A cable harness and moulding supplier based in poole, we will either build to print or design and build or anything in-between. We also have our own toolroom so can build and maintain tools all under one one roof. We can also do low pressure moulding, overmoulding,laser engraving, 3D laser sintering, Vacuum forming, cable manufacture and ultrasonic welding.
Our Story Cable First Limited is one of the UK's leading independent cable assembly manufacturer's, with over 30 years of expertise we continue to design and manufacture our products in Poole, Dorset, UK.

Since opening in 1989, Cable First has managed to use it's knowledge and expertise to diversify into numerous market sectors, such as; electronics, rail, marine, aerospace, military, and many more. Through continual investment into research and development, our capabilities have grown dramatically over the years, which has helped us create the high standard of quality and service our customers demand. With state of the art manufacturing facilities and test equipment, it has enabled us to offer a vast amount specialised bespoke products, conforming to all necessary recognised national and international standards.
Cable First Ltd are certified to ISO9001:2015 and has UL approvals.

Our aim is to give the customer a complete service from initial design through to production of the product. Being customer focused helps us to provide the best and most cost effective service to our customers, while being both flexible and responsive.

Cable First's longevity as a company is evidence of our ability to create long lasting business relationships, and our capacity to adapt and evolve with the market. We have come a long way since opening, and have grown alongside the technological advances made in the electronics industry.