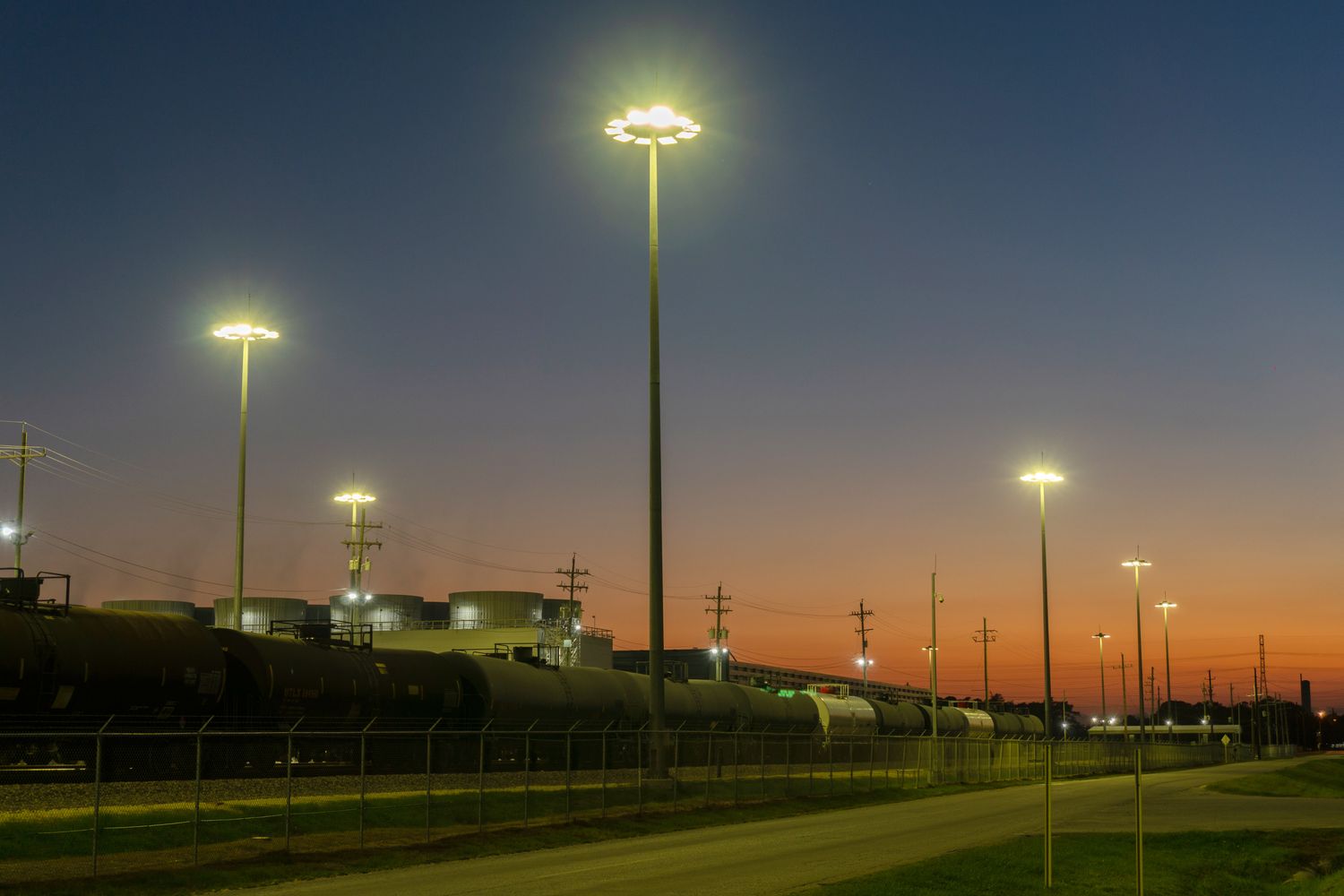 CU Phosco Lighting is the largest UK designer and manufacturer of exterior lighting.
Founded in 1923, our family-run business is the longest established premier exterior lighting group in the UK.
The only UK Exterior Lighting company to offer a complete end-to-end solution for our customers, we provide services from initial consultation to the design and final colour presentation of a CAD lighting scheme, to the manufacture of exterior lighting luminaires, floodlights, lighting columns and masts, delivery, installation, and on-going maintenance.
With factories based in Gloucestershire and Yorkshire, our high masts and columns are Made in Britain, and our luminaires are manufactured at the head office in Ware. Our Contract Services Team, based in Richmond, North Yorkshire, lead our highly skilled maintenance and installation teams.
Our lighting columns and masts range from 3 metres to 60 metres in height and can be seen on roads, motorways, at airports and ports, in shopping centres, housing estates and sports stadiums throughout the world.