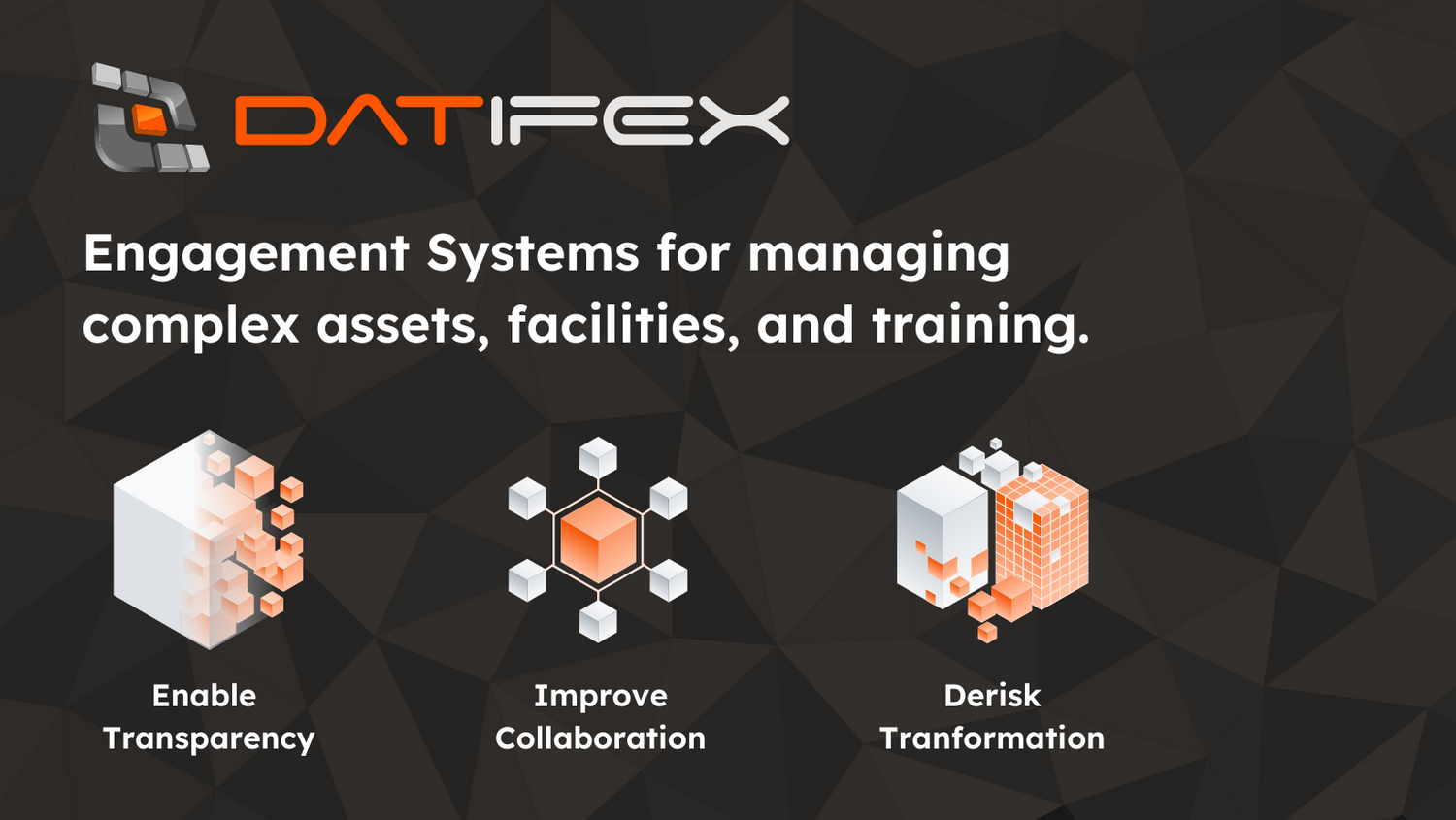 At Datifex, we are revolutionizing the way people interact with information. We offer a visual platform that integrates data into virtual environments, tailored to the work of our clients and accessible on any device. Our technology enables transparency by integrating disparate data in a single place, accessible to any number of users in real time. We enhance collaboration, allowing you to interact with objects and scenes to add and organize information for teamwork.
Founded in 2014 and headquartered in Toronto, Ontario, Canada, we have been on a mission to de-risk transformation. Our solutions are delivered incrementally and tailored to complement existing systems and processes. Our approach is designed to minimize risk and maximize ROI. We collaborate with our clients to deliver useful work early, get feedback, and zero in on success. Our platform supports any 3D model, connects any data source, and is accessible on any device.
We offer an immersive 3D visualization environment with a specific focus on IoT environments and industrial controls. Our software is web-based and offers real-time 3D environments to unearth insights. Our cloud services include support for data sources, control systems, transformation, analytics, and more. In our quest to continue helping businesses evolve, we offer solutions in asset management, facilities management, technical training, and custom use cases.