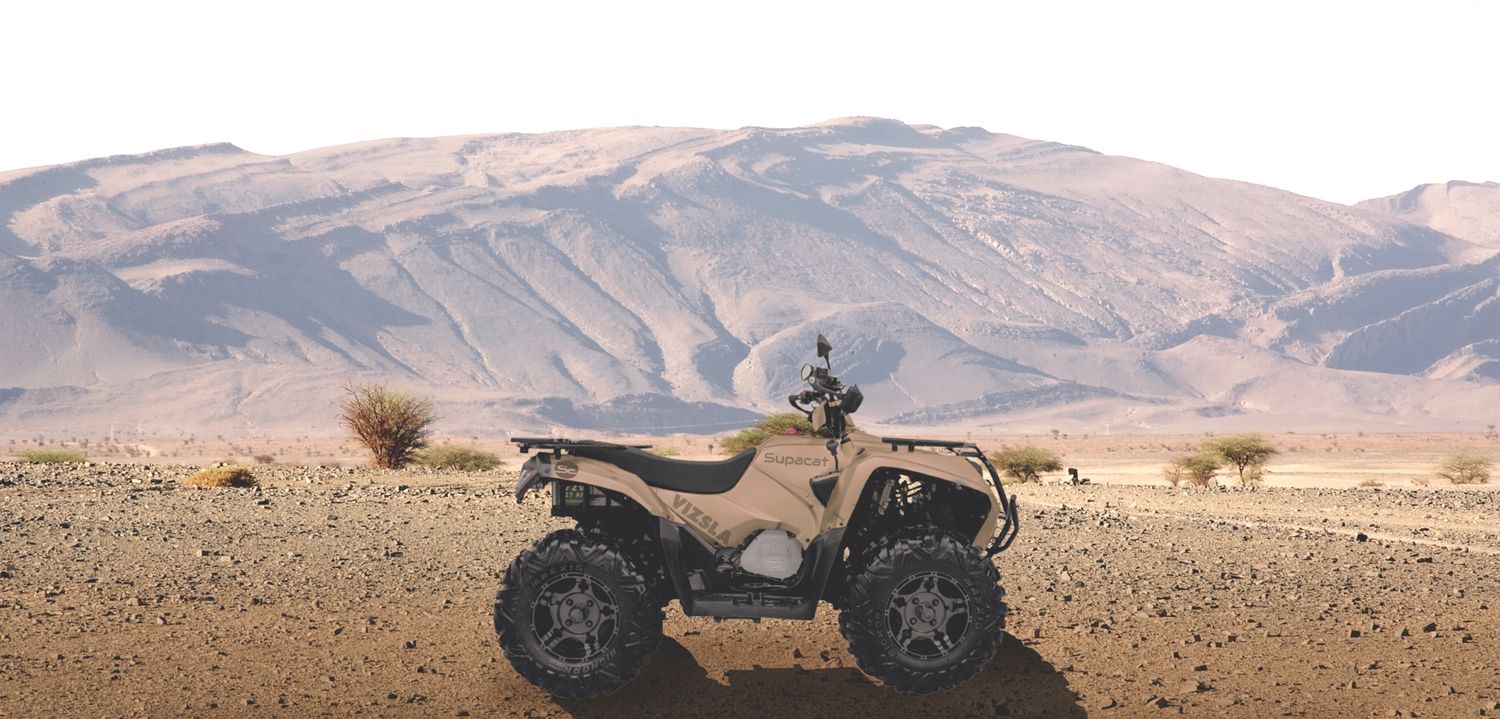 Eco Charger are the leading manufacture of all electric Quad bikes (ATVs).
Based in the UK, Eco Charger Quad bikes are manufactured in Britain and shipped globally via a network of passionate Dealers.
Our comprehensive range of 2WD & 4WD quad bikes through the introduction of new Lithium powered models offer 'all electric' alternatives to traditional 'Petrol' driven quads at every level of performance & endurance.
These superbly designed and manufactured robust workhorses are designed to maximise capacity and range. Features such as the latest Lithium technology, plus fast intelligent static & on-board charging battery configuration ensure that our EATVS can finish the job!
Eco Charger Quads recently joined forces with Supacat to adapt and develop the first all-electric Quad bike offering the ca­pability required by military operators, specifi­cally meeting the requirements of the UK's de­fence forces, as well as emergency, humani­tarian and disaster relief providers.
#LeadingtheCharge