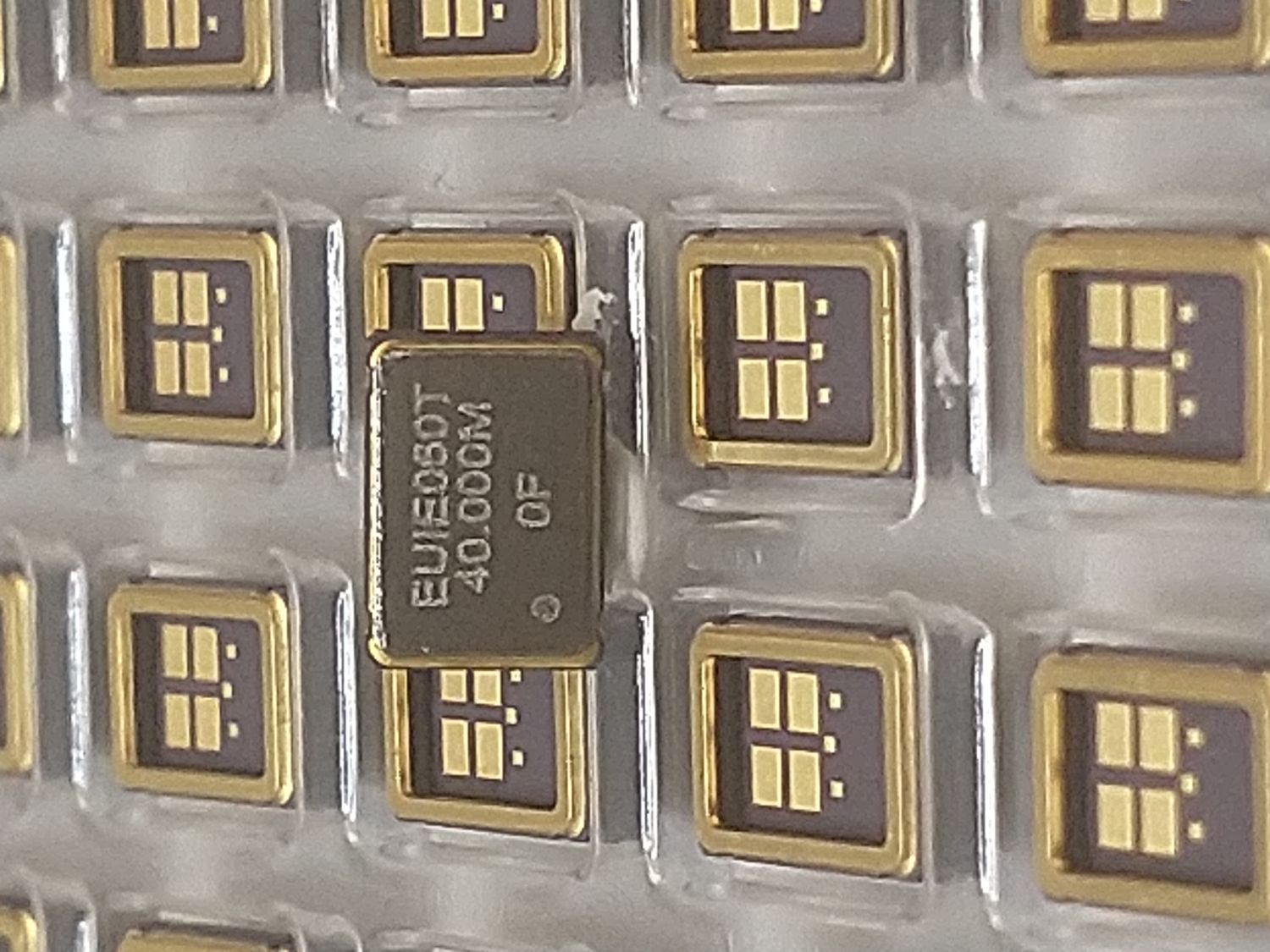 Euroquartz Ltd, founded in 1982, are the last UK manufacturer of legacy high specification quartz crystals. Euroquartz produce military clock oscillators in both through-hole and 7x5mm smd formats in their class 7 cleanroom facility.
Euroquartz have AS9100 certification and are a member of the JOSCAR compliance scheme.
In addition, Euroquartz offers a comprehensive range of crystals, oscillator's and filters made to EQZ specification by strategic manufacturing partners.