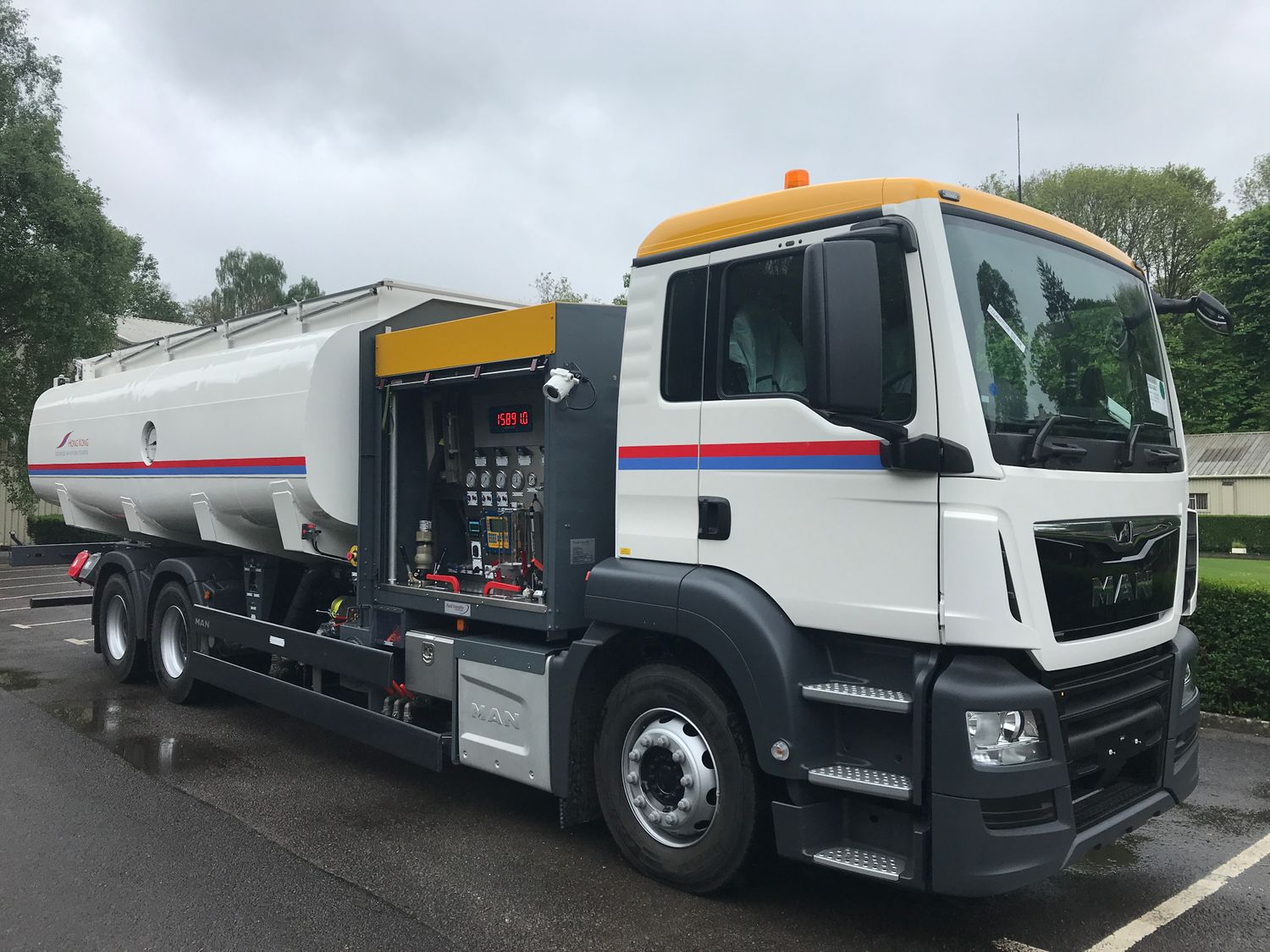 About Fluid Transfer International:
Fluid Transfer is a leading global company founded in 1967, renowned for providing total aviation refuelling solutions. Fluid Transfer International are recognised as the preferred partner to the world's major oil companies, and commercial into-plane operators, as well as military defence organisations.
They build a variety of refuellers, which can vary in capacity for any application – ranging from 5,000 litres for general aviation purposes up to 65,000 litre high flow units with elevating platforms, ideal for refuelling the latest wide body passenger and cargo aircraft such as the A380 and Boeing B777-X
Product and Services:
With an ISO 9000:2015 accreditation they focus on the design, development and manufacture of aircraft refuelling vehicles, systems, and equipment. The product range includes bulk refuellers, hydrant dispensers, refuelling carts, portable and static refuelling systems, and pump sets. All vehicles are designed and manufactured in-house.
They manufacture and supply refuelling modules and skids to selected partners around the world for integration with locally purchased chassis and refueller product tanks under the guidance and supervision of Fluid Transfer product support technicians.
They have a comprehensive after sales support team, who can offer operator and maintainer training courses, commissioning, servicing and maintenance of equipment and vehicles on site, together with meter calibration and quality control services.
They offer factory-based comprehensive overhaul, and refurbishment of equipment, including complete re-chassising of vehicles by a dedicated team of skilled technicians to provide customers with extended operational equipment life. The manufacturing process consists of 2 factories in two separate locations with a combined size of 7000 square meters. The main disciplines in the business are Management, Finance, Technical, Production, Commercial, Electrical, Spares and Service, Procurement, Testing and Quality, and Health and Safety. It total 37 staff members are employed in the business. The buildings have solar power installations which does result in a reduced energy rate.
The workshops are equipped with high-tech, quality tools, equipment, cranage and welding facilities, purposed for the manufacture and supply of fuel transfer vehicles and systems. They have a dedicated welding area using accredited welders and automated welding equipment to ensure quality standards are met in the manufacture of vehicle systems.
They also have a custom designed indoor vehicle testing facility which can simulate refuelling for all types of vehicles and aircraft at maximum possible flow rates and pressures, thus enabling Fluid Transfer to conduct full function and flow testing of vehicles and components before shipment to customers.
They carry significant stock holding of aviation fuelling equipment spares, which is backed by a product specialist team who will source any original manufacturers' equipment spares, to offer a one-stop-shop refurbishment solution.