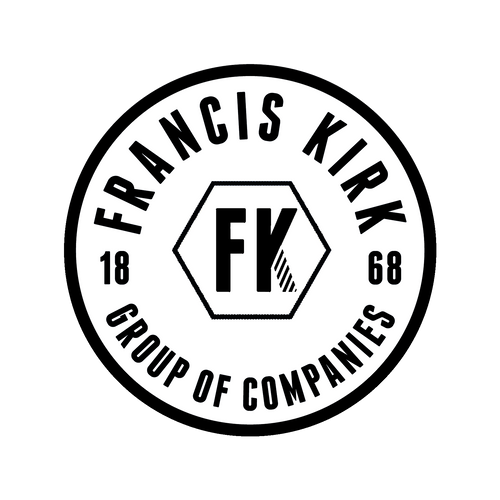 FRANCIS KIRK (SOCKET SCREWS) LTD
| ISO 14001
| ISO 9001
| Space Platforms
| Land Platforms
| Clothing
| Materials
| Components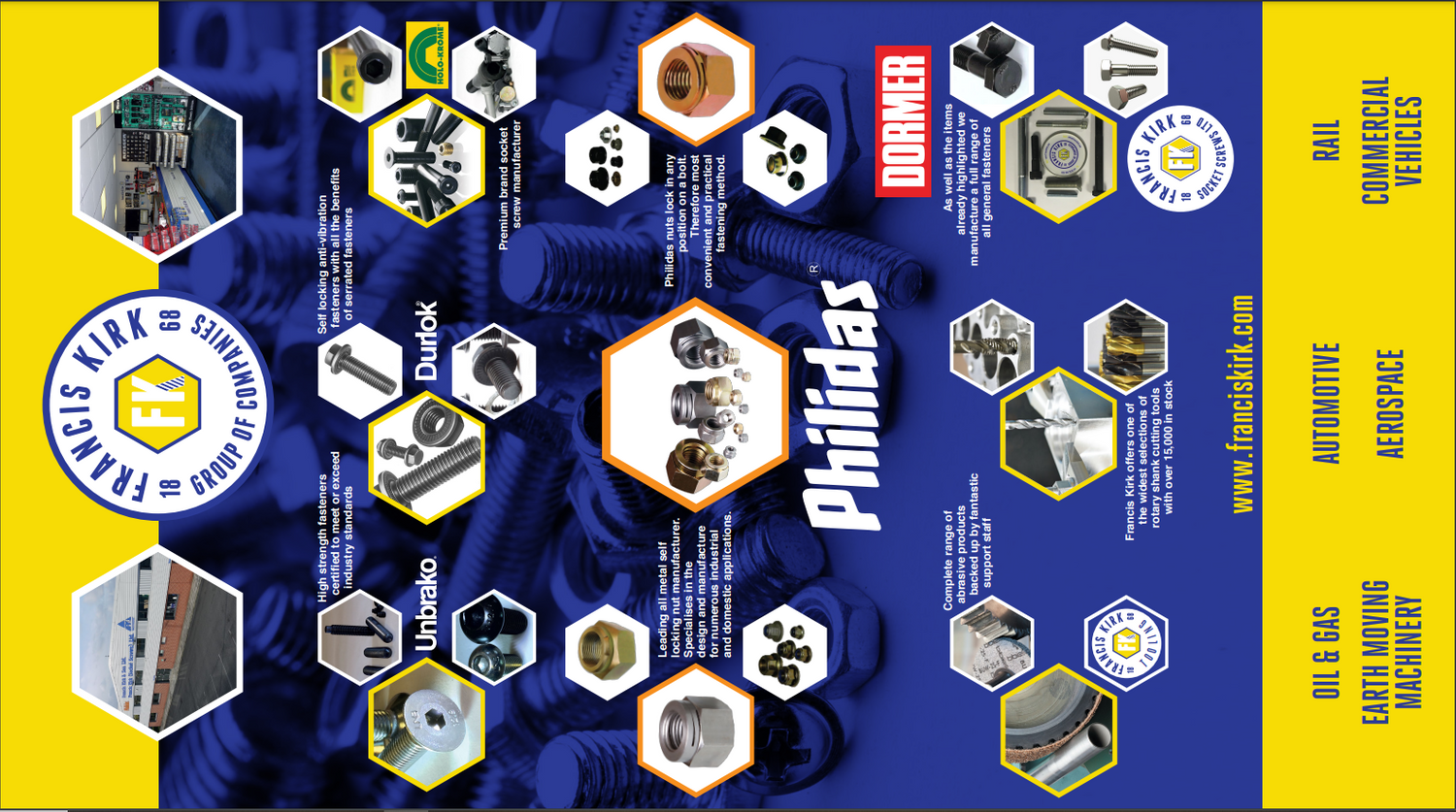 Francis Kirk & Son Ltd originated in 1868 and has continued to develop and grow – in terms of scale, turnover and profitability – ever since. The founding Francis Kirk launched the business as a tool shop 150 years ago with the simple aim to manufacture a quality tool for workmen to use.
When the second generation, Thomas, became involved, he developed the company's offering to include stocking the tools, not just making them. This enabled customers to have immediate access to stock rather than having to wait a couple of days to be able to complete projects.

Then the third generation Kirk, James, came into the business after serving in World War II. He found that few people were offering fasteners and tools to large contracts like the MOD so he expanded the company's offering to supply fasteners and the tools from the same place. This was deemed revolutionary at the time, as up until that point customers would have had to buy from two different suppliers.

When the fourth generation, Francis, joined the business the metric system was being introduced and, driven by his foresight – that the UK would be quickly moving away from imperial – Francis Kirk & Son Ltd became the first company in the UK to stock both Imperial and Metric socket screws. Francis – who is currently the Chairman – has spent 44 years in the business now.

In 1989 Francis Kirk & Son Ltd was incorporated into the Francis Kirk Group of Companies and has been a major supplier of socket screws made by Holo-Krome and Unbrako. More recently, due to our ISO9001 rating, we have been appointed as the sole European supplier of Durlok anti-vibration bolts. Nowadays the Francis Kirk Group consists of Francis Kirk, Philidas and Antala.

When fifth generation Tom came into the business, he noticed that the company was supplying 75% of products to customers, but not the remaining 25%. So by strengthening supply chain links, the company was able to further improve availability of clothing, PPE and abrasives – to become a single source one-stop-shop for customers.

In 2004, after 136 years of trading from the original Saxon Street warehouse, Francis Kirk relocated to Denton Hall Farm Road, just off windmill lane, and are still trading from the same location to this day.

In 2013, Tom led the purchase of the Pontefract-based Philidas manufacturing plant in order to maintain full control of a specialist metal locking nut product, which is sold into safety critical areas. This product is a market-leading brand and has helped take the company deep into international markets – a trend which shows no sign of slowing up.

Fast forward to today and Francis Kirk is a modern day business now distributing nationally and internationally with operations all over the world. We are still based in Denton, Manchester, with a modern purpose-built 24000sq foot warehouse and office complex, complete with trade counter facilities which stocks personal protective equipment, clothing and abrasives, power tools and cutting tools and fasteners is a convenient place for local trades to purchase supplies.

As an independent distributor the objective of Francis Kirk & Son Ltd has always been – and will always be – to offer the finest quality engineering products and solutions, giving stability and security to the industry. Our company ethos is value and quality with integrity.