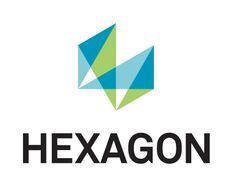 Hexagon
| ISO 9001
| ISO27001:2005
| Geographic Information System
| Lidar Technologies
| GNSS Technologies
| Imaging/ Graphics/ Mapping
| Digital Twins

Hexagon is a global leader in sensor, software and autonomous solutions. We are putting data to work to boost efficiency, productivity, and quality across industrial, manufacturing, infrastructure, safety, and mobility applications. Our technologies are shaping urban and production ecosystems to become increasingly connected and autonomous ' ensuring a scalable, sustainable future. Hexagon's Geospatial division creates solutions that visualize location intelligence, delivering a 5D smart digital reality with insight into what was, what is, what could be, what should be, and ultimately, what will be. Hexagon (Nasdaq Stockholm: HEXA B) has approximately 21,000 employees in 50 countries and net sales of approximately 4.?6bn USD. Learn more at hexagon.?com and follow us @HexagonAB.
Products
HxGN Connect enables organizations to easily share and act on data in a secure environment to power real-time crime, incident and operations centers.

Enables Enterprise Data Management, Discovery and Delivery

A Cloud Platform for Creating Geospatial Apps for Your Organization

M.App X is a cloud-deployable enterprise solution fostering geospatial tradecraft creation, common usage, and secure sharing of the latest intel, making up-to-date information accessible and reusable

Flexible and Dynamic GIS Management Solution

The world's leading geospatial data authoring system, supplies tools for all your Remote Sensing, Photogrammetry and Geospatial Analysis needs.

Luciad Portfolio provides developers with a platform for building situational awareness & real-time location intelligence solutions. It can connect to any database & over 200 data formats, including d ...