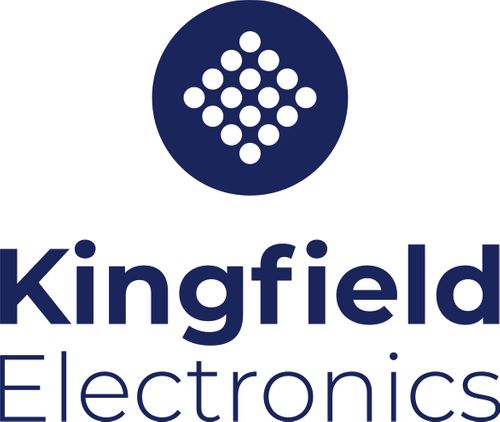 Kingfield Electronics Limited
| Circuit boards
| Circuit Card Assemblies
| Subassemblies
| Electrical Equipment
| Electrical Systems
| IPC 610 Class 1
| ISO 9001
| IPC 610 Class 2
| AS/EN/JISQ 9100
| IPC 610 Class 3

Kingfield Electronics has been delivering customer focussed contract manufacturing solutions to market-leading technology companies for over 35 years.
We are proud to work with some of the world's leading and most innovative technology companies across a number of high reliability market sectors including aerospace, defence, petrochemical, industrial and process instrumentation, life sciences and transportation.
We know that these markets are inherently high reliability or safety critical, and demand exceptional levels of quality and consistency, and our proven track record of working in these high-reliability sectors ensures that you can have full confidence in our capabilities.
Founded in 1985
46,000ft UK manufacturing facility
£4.5 million+ new facility investment
110+ employees
AS9100 quality management certification
Active in many high-reliability sectors
Extensive PCB assembly and test capabilities
Highly complex instrumentation assembly and test capabilities
Fully turnkey manufacturing solutions
Configuration, shipping and logistics