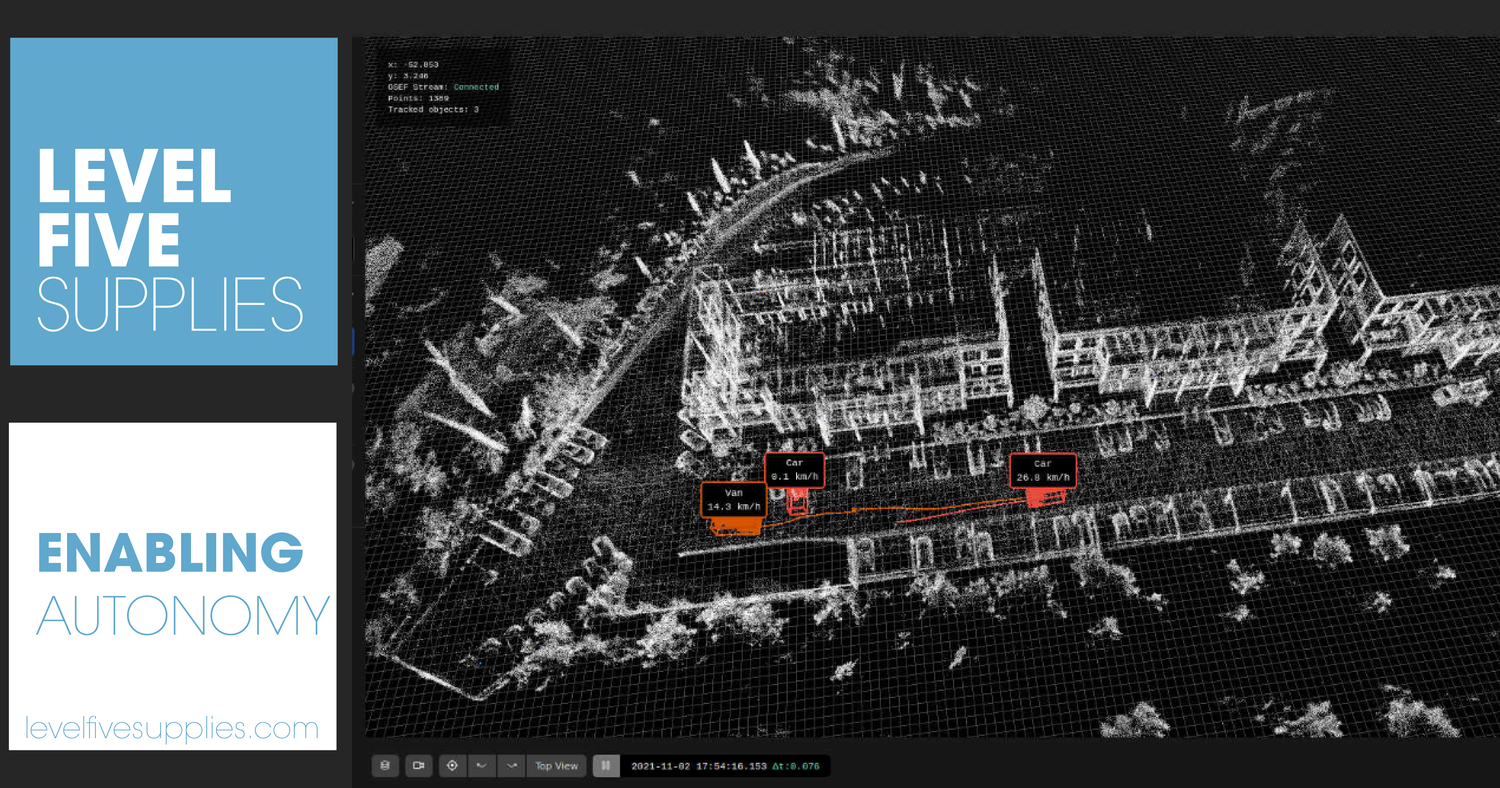 Enabling autonomy from research and development to series production, Level Five Supplies is your partner at every stage of the development journey.
Whatever the application, whether robotics or autonomy systems, we're here to support your journey with expert guidance, training and practical advice. From LiDAR, radar, camera, and ultrasonic sensors to drive-by-wire and precise positioning systems, our product portfolio includes cutting-edge solutions from world-leading manufacturers.
Specialising in LiDAR, we are top-tier partners with some of the biggest names in LiDAR hardware and perception software, including Ouster, Luminar and Outsight.
We are an ISO9001-certified, UK-based SME successfully engaging with UK Government organisations and defence contractors to deliver high-performance out-of-the-box sensing solutions. Our easily deployable active 3D perception systems afford real-time, precise spatial intelligence, enabling enhanced situational awareness.