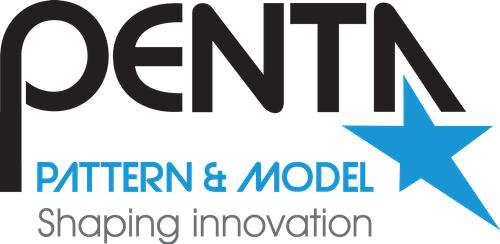 Penta Pattern & Model Limited
| UKAS
| ISO 9001
| Cyber Essentials / Cyber Essentials PLUS
| <b>Other</b>
We are specialist manufacturers of composite and carbon fibre moulds, patterns, tooling and parts for prototype, pre-production and production aerospace, automotive, bespoke furniture and artwork and design projects.
We offer:
A comprehensive CAD/CAM package, all NC code fully simulated before machining.
3D modelling from scratch.
Manipulation of existing CAD to your exact specifications.
Reverse engineering of any file type.
Four full 5 axis CNC machines ranging in size.
​Portable inspection/scanning arms.
Dedicated carbon fibre, composite department with 1.5m x 3m Italmatic autoclave and 500mm x 1200mm(L) Dwell 280 autoclave.
Traditional hand and bench skills.
Our 35+ years of experience and insight and traditional training coupled with state of the art technology help to bring your projects to life in a smooth, cost effective and efficient way.