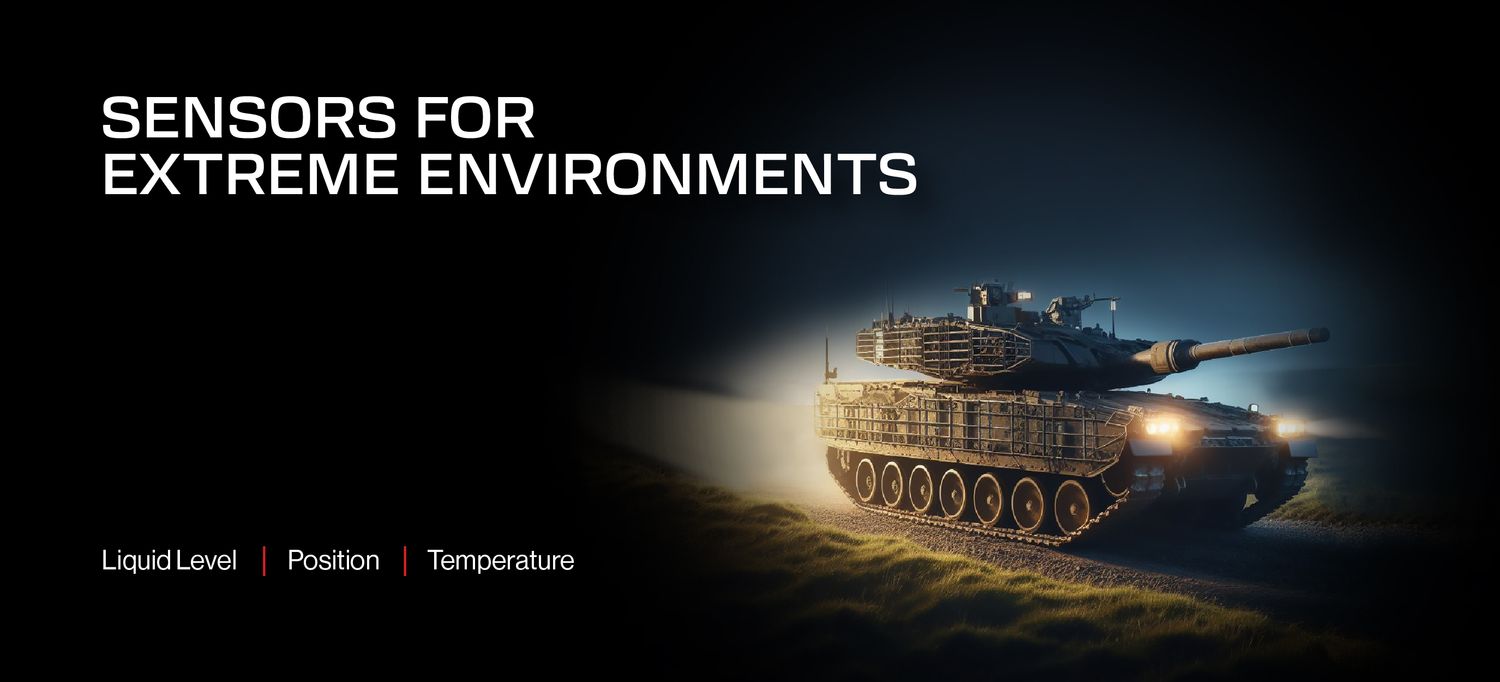 Reventec's mission is to provide real-time measurement of vital vehicle components. This reduces vehicle downtime and enables quick deployment by anticipating required maintenance to avoid breakdowns in combat zones.
Liquid level sensors monitor fuel, oil, water and coolant levels within uncrewed aerial vehicles, ground vehicles and naval vessels to deliver data that assists in the smooth running of military vehicles. Position sensors monitor mechanical position of close-range moving vehicle parts. For example, these are used to measure pedal position, emergency gear conditions and the closure of important valves and hatches. Temperature sensors detect the temperature of both gas and liquids whilst delivering this information in an analogue or CAN output for easy integration within the vehicle's electronics system. Reventec's sensor technologies allow for continuous, accurate monitoring of vehicles' critical components.
Our products are designed to meet EMC approvals (MIL STD 461F Army Ground Limits and RTCA DO160F) and are available in a range of different mil-spec connector types (MIL-DTL-38999 / 26WD5PN).
Reventec is a leading electronic and mechanical sensor design consultancy specialising in the development and manufacturing of custom programmable sensors. Based in Salisbury, Wiltshire, UK, Reventec's liquid level, temperature and position sensors are used in the extreme environments of top-flight motorsports, unmanned systems, automotive and military sectors.