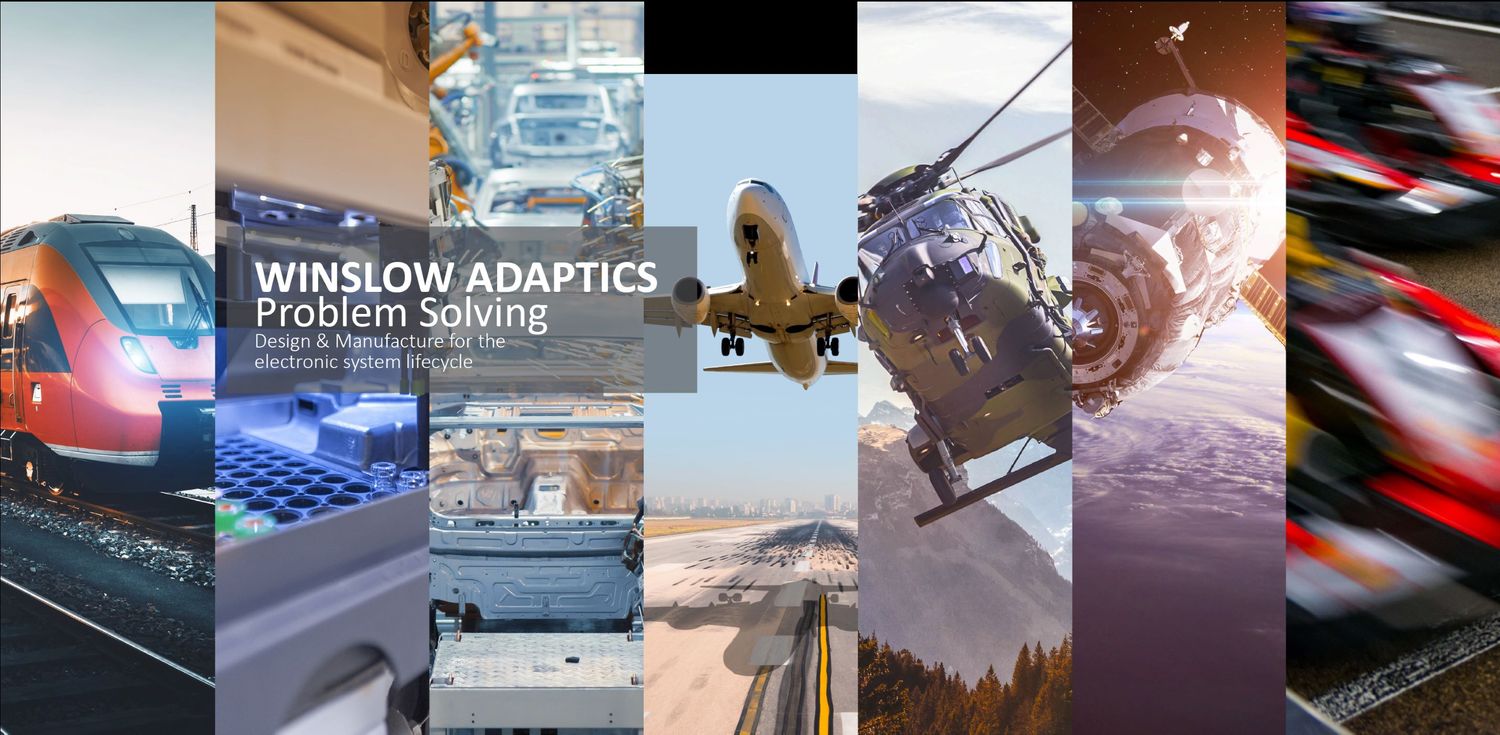 Winslow Adaptics has a rich history of researching, designing, developing and manufacturing a broad range of products to support the electronic system lifecycle.
An AS9100 accredited company, our solutions are proven in the extremest of environments. Our products ensure the continued manufacture of many many hi-rel platforms in industries such as Civil Aerospace, Defence, Medical & Rail.
We are proud to be supporting the Circular Economy and the Right to Repair Movement with the products that we manufacture.