14 Nov 2022
3D opportunities in defence: high demand, high speed & low cost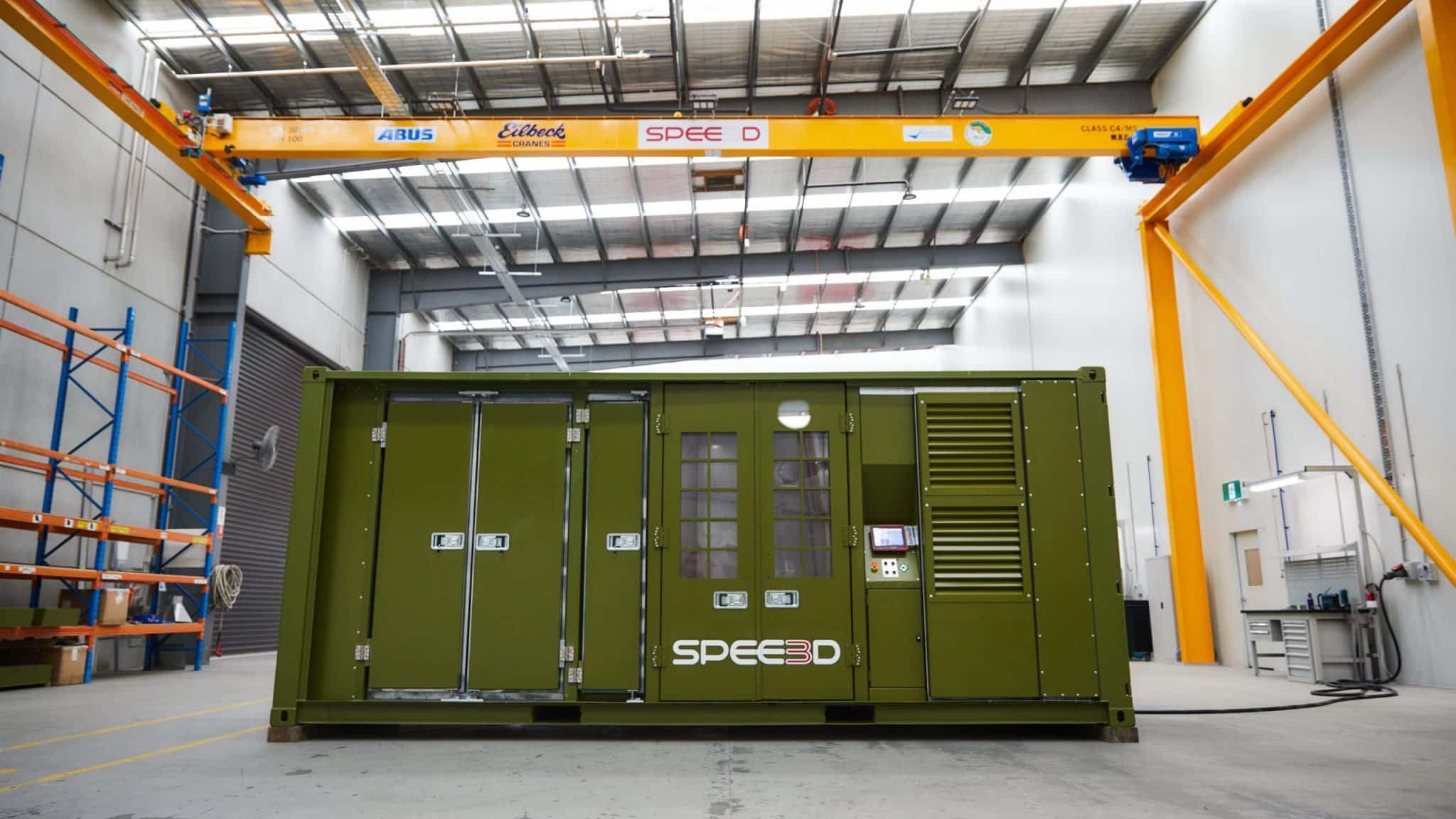 With the global 3D technology market widely expected to boom in coming years, Defence Engage looks at how this trend will characterise the defence market of tomorrow. From 3D printers, to sensors and VR imaging, 3D technologies are emerging fast throughout defence.
3D a rapidly expanding market
According to Report Linker, the global 3D technology market will be valued at $463.5 billion by 2028 as a result of multi-sector rises in demand and increasingly nimble and innovative 3D suppliers. This presents a vast set of opportunities for: manufacturers and innovators working on new 3D printers; buyers who can receive faster, lightweight parts; and, for non-traditional defence suppliers whose know-how in the 3D market will make them ideal partners for future projects.
Cision Newswire anticipates the 3D sensor market to garner $57 billion globally by 2031. After a knock in consumer demand and manufacturing facility restrictions through the global Covid-19 pandemic, demand for advanced, high-tech 3D sensors is expected to recover and boom alongside other 3D products and services. Increased demand is expected from the automotive, aerospace and military sectors which would open new opportunities in the future.
North-America has historically dominated 3D sensor markets, however the 13.3% predicted CAGR is understood to be contingent upon significant market growth in the Asia-Pacific region, up until 2031.
Cutting costs, time and waste: 3D in Defence
The applications of 3D technologies are vast, and include 3D manufacture (printing), cameras, sensors, scanners and displays. Transforming the physical realm of defence whilst also growing in importance, in areas such as VR. The materials used in 3D printing vary from types of plastic to metals, dependent upon use.
The 3D printing of metallic components is especially important for innovation in aerospace, where "liquid-fuel rocket engines, propellant tanks, satellite components, heat exchangers, turbomachinery, valves, and sustainment of legacy systems" can all be made more efficient through 3D printing.
A reduction in waste, increases in platform availability, positive contributions towards sustainability goals and the ability to produce cheaper prototypes, are all advantages of 3D printing in Defence. In particular, additive manufacturing is anticipated by academic and industry partners as an area for major growth, with Lockheed Martin UK's Dr Thomas Sharp telling reporters that 'we're a bit of a way off printing parts to order in the field, but the potential is huge.'
Leading the charge in 3D manufacture
Several major players in the market have been implementing 3D manufacture and imaging techniques in recent projects, with BAE producing parts for its new combat vehicles and fighter jets, noting the faster prototyping and the reduced effort and money involved. After six years in R&D, a GE Aerospace Advanced Technology Munich-led European consortium recently unveiled one of the largest ever metal 3D printed aerospace parts. The large-scale metal additive manufacturing component – an Advanced Additive Integrated Turbine Centre Frame (TCF) casing – reduced cost, weight and manufacturing lead time, giving competitive business advantage.
Back in May, the MOD purchased a 'high-end aerospace grade' 3D printer from Renishaw, in an effort to save procurement organisations hundreds of thousands. Interestingly Renishaw noted their ability to manufacture 'out on the front line, it also gives improved capability where we wouldn't traditionally have any manufacturing support'.
More recently DE&S reported that its Future Capability Group (FCG) is aiming to tap the potential of 3D printing to manufacture important parts and equipment for UK Armed Forces. The FCG is trialling a multi-supplier framework agreement to accelerate the use of additive manufacturing – or 3D printing – within UK Defence, in order to deliver a more agile response to the demand for parts and generate the efficiencies it promises.
3D innovators
In 3D imaging, Defence Engage members Hadean recently announced their collaboration with CAE to develop groundbreaking 3D replications, driving a vision for 'immersive replication of the real world' through their 3D imaging and high-fidelity VR. Training and simulation experts Varjo have also been exploring the benefits of mixed-reality and virtual reality systems in pilot training and 3D simulations. Use cases are available in Varjo's downloadable free white paper.
Defence Engage member Cook Defence Systems, a world leading independent designer and manufacturer of tracks for armoured vehicles, is driving innovation in 3D manufacturing with its 'advanced corrosion-resistant cobalt alloy' which replaces the need for 'hundreds of hours of welding and machining time.' The UK company has won numerous awards for the innovative manufacturing of complex components.
Another Defence Engage member, Nano Dimension, is spearheading innovations in electronic additive manufacturing, with their cleaner, greener, faster and smarter solutions. Claiming to be peerless as a sole developer and provider of additively manufactured electronics (AME) systems, its solutions in the Aerospace and Defence sector can accelerate research innovation and enable rapid prototyping.
Defence Engage spots trends and opportunities in the defence market and shines a light on the innovators and SMEs in our growing community of suppliers to Defence. 3D technology's potential makes it a major growth industry in a global economy where rising inflation is squeezing budgets and governments need cheaper, faster solutions to improve future platform capability.
DISCOVER DEFENCE ENGAGE APPLY FOR A PROFILE DEFENCE CONTRACT DIGEST FOLLOW US ON LINKEDIN