01 Jul 2022
Autonomous capabilities and AI developments trend in armoured vehicles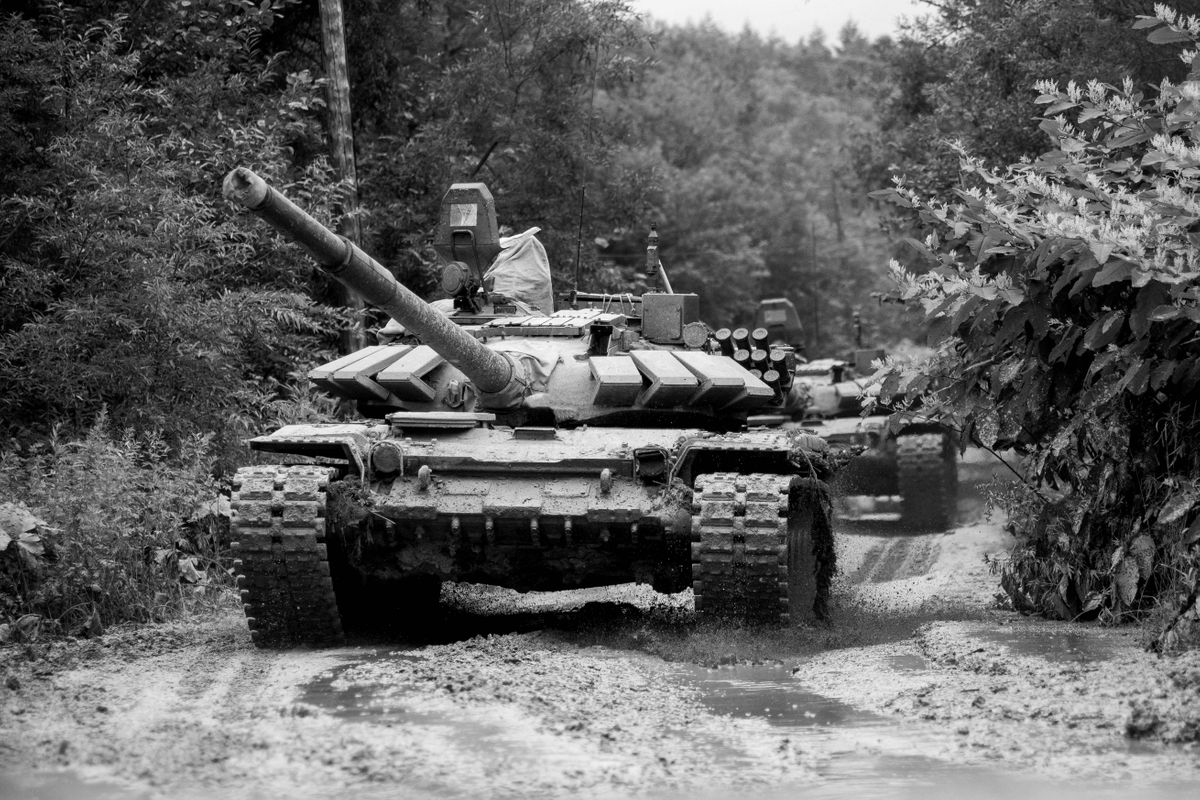 The use of autonomous capabilities and AI in combat platforms are on the rise across armoured vehicle programmes globally. In the future a need for greater range is likely to drive demand for hybrid-electric, while climate change will impact adaptations for the environment-altered battlefield. These are just some of the trends identified in the latest Armoured Vehicles Handbook.
To counter current and future threats, armies have been adding new capabilities to armoured vehicles. Numerous improvements in terms of mobility, lethality, protection and situational awareness were announced worldwide in the last 12 months.
During this period, armies have also paved the way for the use of autonomous capabilities and AI in combat platforms. The US Army, for instance, has been making progress with the Optionally Manned Fighting Vehicle (OMFV) to replace the Bradley Fighting Vehicle. In 2021, the army awarded contracts worth $299.4 million to five industry teams under the concept design phase of this effort.
The future OMFV will be a sustainable platform that can be remotely controlled while providing protection and lethality with an open-architecture design that will allow future improvements.
Meanwhile, prior to the invasion of Ukraine, Russia was planning to start live-fire tests of the Shturm heavy UGV, which is based on the T-72 tank. The project is run by UralVagonZavod and involves development of four variants to be built on a common MBT chassis with different armaments for various combat missions.
In the Indo-Pacific region, the Combat Vehicles Research and Development Establishment, part of India's Defence Research and Development Organisation, has proposed a development programme for an uncrewed combat vehicle based on the Arjun Mk 1A tank, retaining a 120mm main gun as its primary weapon.
Furthermore, the Israel Defense Forces are betting on advanced AI and automation technologies to harness their next-generation Carmel tracked AFV. With the goal of pursuing a minimally crewed platform for asymmetrical, conventional and urban warfare operations, the service selected IAI in October 2021 as the prime contractor in the next phase of development for Carmel.
France is another country looking to leverage AI to enhance its ground fleet. The DGA has been conducting the Caméléon project, which is planned to develop AI-based software to provide real-time adaptive camouflage to combat vehicles.
In terms of survivability, some indigenous solutions were announced in the last 12 months. Japan's Acquisition, Technology & Logistics Agency, for instance, is developing ballistic plates made of synthetic resins and ceramics to enhance protection of field ambulances.
Elsewhere, the Natural Sciences and Engineering Research Council of Canada is researching a new domestically developed ceramic add-on vehicle armour. The initiative is expected to reduce the time required to develop and field future armoured fleets.
Additionally, to enhance the safety of their AFVs, European forces have been testing Rafael's Trophy active protection system (APS). Trials with the system involved the British Army under the Challenger 2 Life Extension Project and Germany with the Leopard 2 MBT.
France is also seeking an APS and has introduced the PROMETEUS (PROtection Multi Effets Terrestre Unifiée pour Scorpion) programme. This aims to develop the Diamant APS for installation on the French Army's Griffon armoured vehicle.
Lethality is being improved as well. For example, Bulgarian SOF 4x4 armoured vehicles received the Guardian modular RWS from Escribano in 2022 to provide short- and medium-range defence.
The US Army also fielded Stryker 8x8s featuring the Common Remotely Operated Weapon Station (CROWS) and CROWS-Javelin (CROWS-J) under a larger effort to improve the capabilities of these vehicles and enhance the service's ability to detect, identify and engage targets.
Thus far, it is clear that the war in Ukraine will impact developments in armoured vehicles. By seeing Russia's struggle to support its combat fleet and keep its platforms operational, armies worldwide are likely to seek systems that have a smaller footprint in terms of logistics.
There will be greater demand for vehicles featuring hybrid-electric and energy-efficient systems that are able to operate with alternative fuels and provide longer range, better mission endurance, autonomy, resilience, silent mobility and stealth.
This also aligns with the potential scenario armoured fleets may face in the future due to climate change. The environment-altered battlefield will require the deployment of vehicles that can operate in extreme weather conditions.
Some countries such as China, Russia and the US have already been seeking platforms that can be deployed in hot and cold environments. In the coming years, other armies are likely to follow their lead and launch new programmes to procure vehicles that are suitable for Arctic and desert operations.
Author: Flavia Camargos Pereira, Land Reporter. The Armoured Vehicles Handbook 2022 is an industry staple from Shephard. Since 1981 Shephard has led the way in business information in the Defence sector. Shephard helps Identify opportunities with Defence Insight, keep decision-makers in-the-know with News, lead the minds of the industry with our Digital Magazines, and create experts with equipment Handbooks.