06 Apr 2023
From classroom to combat: Defence continues to bet big on training and simulation in 2023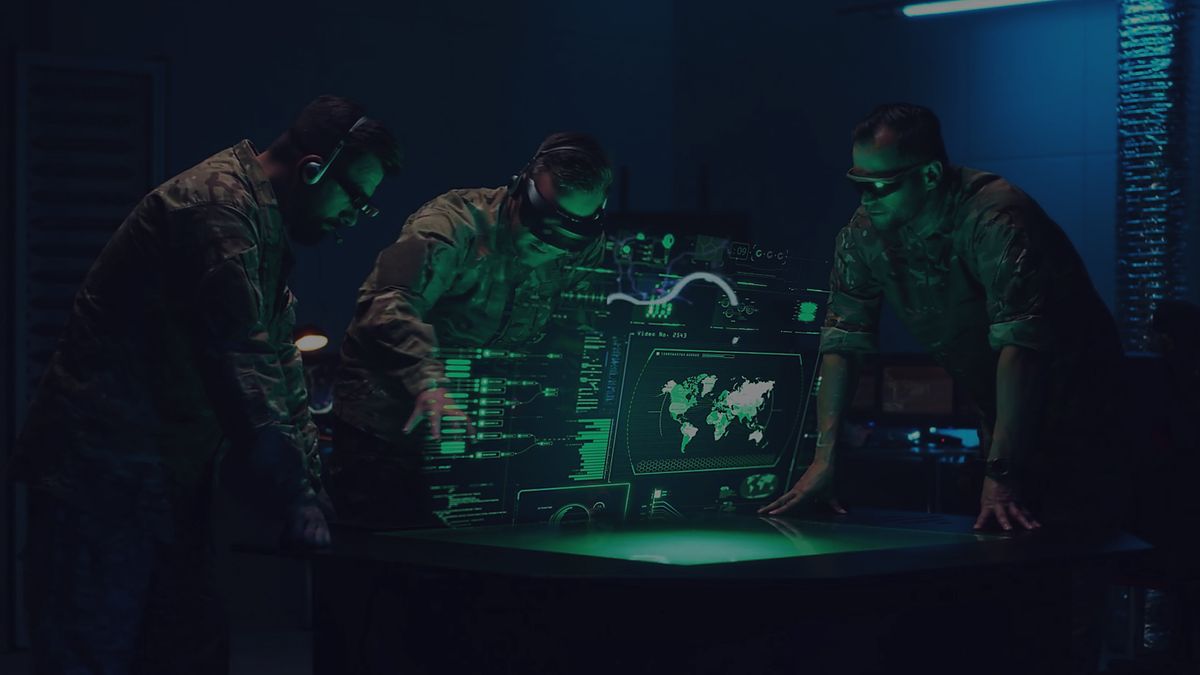 The training and simulation (T&S) industry has had an exciting few years, with major developments in VR, XR, MR and, new emphasis on emerging technologies as countries seek to learn valuable lessons from the Ukrainian struggle. According to Polaris Market Research, the global military training and simulation industry is forecast to be worth $19.6 billion by 2030, enjoying a 5.5% compound annual growth rate. This month IT2EC will be the focal point for the industry to come together in the Netherlands, 24-26 April 2023.
The T&S market is vibrant, with high demand from procurement organisations as a result of a 'paradigm shift' in training regimes, according to the UK Royal Air Force's Chief of Staff. In fact, the UK's Defence and Security Accelerator (DASA) recently launched a new competition for industry, called 'Populating the world of training' with various missions, from augmenting the experience of live assets, or creating a seamless bridge between live and virtual programmes, to making computer-generated forces more credible.
Defence Engage has previously reported on the investments and innovations enhancing the offering of the T&S industry. This year as we approach IT2EC, Europe's largest international military training and simulation event, we unveil the drivers and catalysts behind moves towards high-tech training and simulation solutions in defence.
What fuels military demand for high-tech T&S solutions
High-tech training and simulation technologies offer several benefits for defence. One of the most significant advantages is the ability to provide realistic and immersive training experiences for military personnel. Simulations can replicate complex scenarios and environments that would be difficult or dangerous to recreate in real life, allowing soldiers to practice and refine their skills in a safe and controlled environment. This can lead to more effective decision-making, better preparedness for unexpected situations and improved overall performance in the field. It offers highly immersive and customisable learning environment.
Training and simulation technologies can help reduce the costs associated with traditional training methods, such as live-fire exercises or large-scale military manoeuvres. They can also reduce the risk of injury or death during training, which is especially important for high-risk operations. Overall, these technologies have become essential tools for modern militaries, providing significant benefits to both soldiers and their commanders.
VR, XR and MR and their applications for defence
XR (Extended Reality) encompasses all immersive technologies, including Virtual Reality (VR), Augmented Reality (AR), and Mixed Reality (MR). VR is a technology that creates a completely immersive virtual environment that can be experienced using a headset or a display. It simulates a user's physical presence in a computer-generated environment, providing a fully immersive experience. AR, on the other hand, overlays digital information on top of the real world, enhancing the user's perception of their surroundings. Whereas, MR technology combines elements of both VR and AR to create an environment where digital objects can interact with the real world. This makes it possible for users to interact with digital content while still being aware of the real world around them.
The UK has been making great use of the collaborative opportunities which come with these technologies, working with NATO and other allies to advance T&S innovations. With over 60 countries using similar or compatible technologies – including 14 NATO allied countries – UK military personnel can train with their peers and other militaries around the world in a secure training network. Head of the Solider, Training and Special Projects at the UK's DE&S, Nick Taylor, said: "As our Armed Forces evolves so does the nature of the equipment and technology that we provide to them. This virtual training capability will allow for additional, accessible training outside of the more traditional physical operations that our military personnel regularly undertake."
At the 32nd edition of IT2EC being hosted at Rotterdam Ahoy in the Netherlands, 24-26 April 2023, industry suppliers such as Defence Engage members DiSTI, Hadean and Vrgineers will unveil their most cutting-edge advances in T&S to around 2,000 visitors at the event. Key themes include accelerating simulation and training for NATO and global partners, and enhancing multi-domain operational capabilities for current and future requirements.
Disruptive Technologies (DisTec) at IT2EC 2023
Disruptive technology can give a competitive edge at a time when global tensions are on the increase and a race for technology is on. NATO's Defence Innovation Accelerator for the North Atlantic (DIANA) is prioritising work on what it calls Emerging Disruptive Technologies (EDTs) in highly advanced and neighbouring fields to the T&S sector where SME innovations can make a big difference. Energy resilience, secure information sharing and sensing and surveillance will be the priority areas of focus for NATO's DIANA.
At IT2EC's Disruptive Technology (DisTec) seminar theatre, military leaders, academics and innovators will discuss the latest technological breakthroughs reshaping the industry. The development of simulated or synthetic training capabilities in the last decade has brought about significant changes in the way military personnel are trained. Previously military training establishments have been restricted to a certain degree in their speed to leverage available technologies, but the landscape is now changing and IT2EC aims to support this transition through its DisTec seminar programme.
The DisTec theatre will focus on three key areas:
Day 1, Entering virtual realms: Exploiting immersive technologies to transform training and fully prepare for multi-domain operations. Featuring the NATO Industrial Advisory Group, Army BattleLab UK, Epic Games, Taqtile, University of Iowa Technology Institute, Guardiaris, Red 6 and OWO.
Day 2, Breaking boundaries: Redefining the way we learn, train and collaborate. Featuring a session on NATO DIANA and collaboration, followed by sessions with KU Leuven & University of Tennessee, Inca, Leonardo, Plexsys, and demos from Senseglove, PupilLabs and Cervus.
Day 3, Training 2.0: Exploring the future of military training and the art of what is possible. A morning session with Hadean will be followed by a panel session including: Epic Games, Guardiaris and the Netherlands Aerospace Centre.
Check out the full agenda of IT2EC 2023 here.
Join us at IT2EC 2023: Register here.
Come and see the Defence Engage team at IT2EC's MeetMe Lounge and hear about our new marketplace for suppliers and buyers in defence!

IT2EC and Defence Engage are brought to you by Clarion Defence and Security, part of Clarion Events.
DISCOVER DEFENCE ENGAGE APPLY FOR A PROFILE FOLLOW US ON LINKEDIN WEEKLY CONTRACT NEWSLETTER