06 Feb 2023
Defence strategies shaping 2023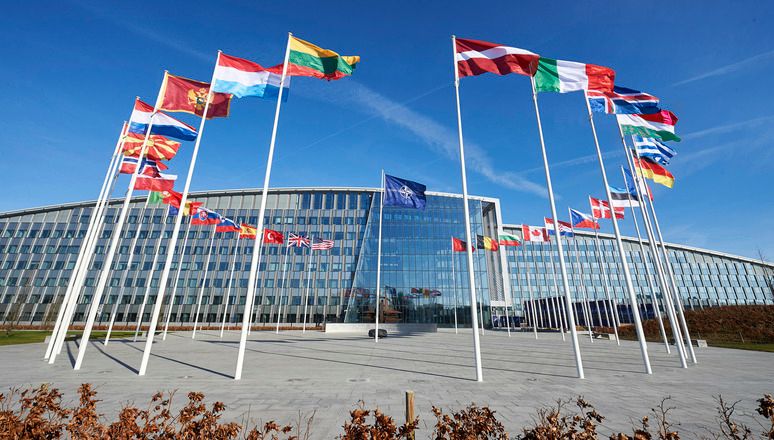 2023 is set to be a year of significant growth for Defence, with historic budget increases, key partnerships and strategies in the West combining to counter the threats from Russia and China. There will be a rise not only in equipment procurement but also emerging technology investment, all while working towards a more sustainable and secure supply chain.
Partnerships and alliances advance global security arrangements
6th Generation fighter jets: GCAP and FCAS programmes
The UK, Japan and Italy are continuing to take steps forward on the Tempest, Global Combat Air Programme (GCAP), which will develop 6th generation fighters by 2030. The partnership will see advanced manufacturing methods utilised, with the UK's BAE Systems aiming for 30% of parts to be additively manufactured. Meanwhile the European FCAS programme finally found a way forward with Dassault and Airbus agreeing to develop the next phase. The tri-lateral agreement between France, Germany and Spain will produce a competitor to Tempest and the US programme.
AUKUS set to make waves for decades to come
Announced back in 2021, the major tri-lateral alliance will likely continue to generate headlines for decades to come. AUKUS will see the UK and US share highly secretive nuclear technologies with Australia, alongside submarine expertise and a variety of other emerging technological capabilities, such as hypersonic weaponry. In 2023 we can expect some announcements, however any physical capabilities likely some years away.
US and Japan double down on alliance, widening scope of security arrangements
The US and Japan have agreed to enhance pre-existing security arrangements, with a host of multi-domain agreements as China is considered their greatest shared challenge in the Indo-Pacific. The deal came days before NASA signed a cooperative agreement with its Japanese counterpart and the US Secretary of State vowed to expand cooperation through emerging technologies, cyber security and space.
NATO reaffirms relationships with other Indo-Pacific partners
In one of his first speeches of 2023, NATO Secretary General Jens Stoltenberg spoke in the Republic of Korea about agreements and assurances being made with NATO allies throughout the Indo-Pacific. Alongside South Korea, Australia, New Zealand and Japan were mentioned as part of the alliance's efforts to ensure a more connected, more global set of capabilities.
Budget boosts signal a busy 2023 for defence procurement
Biden allocated $817 billion to Defence
In December 2022 President Biden signed the Fiscal 2023 National Defense Authorization Act into law allotting $816.7 billion to Defence. A key objective for the budget is to combat China and Russia, and has an eye on supporting Taiwan and Ukraine. Troops pay-rise, inflation countering, and investment in major weapon systems are expected, in addition to an increase in the US naval fleet, a boost to air power for the Army, procurement of high-priority munitions and the production and replacement of equipment sent to Ukraine.
Japan increased Defence spending by 50% to approximately $315 billion
Fears over a potential Chinese incursion into Taiwan, threats from North Korea and pressure to reverse decades of pacifist-driven policy are seeing Japan switch to a high growth strategy in Defence. The announcement edges Japan closer to the 2% NATO target and signals a step-change in post-war policy. The budget is expected to bring Defence spending to around $315 billion over five years.
Macron's €400 billion to 'transform' the French military
Many nations are increasing their military expenditure in the wake of the war in Ukraine and the corrosive impact of inflation. In following this trend, French President Emmanuel Macron is set to boost the French defence sector with €400 billion to upgrade, maintain and "transform" its capabilities up to 2030. The policy of transformation is a signal to other European and NATO allies that France wants to remain at the forefront of European defence.
Elsewhere in Europe governments extend Defence expenditure
Budgets are set to increase for many NATO allies, as prospective new entrants to the alliance (Finland and Sweden) appear to be following suit. Following Russia's invasion of Ukraine, in the space of one month seven European allies pledged to increase their defence expenditure, with Germany declaring a landmark shift towards meeting a 2% of GDP target for spend. Though there are doubts Germany will now meet that target, Berlin optimistically forecasts that procurement spending will dramatically increase to reach a target of €15 billion by 2024.
Strategies for a more secure and sustainable sector
US on-shoring, near-shoring and ally-shoring of critical materials and production
Many countries are seeking to securitise their supplies of materials and components in the current age of competition. The US has been leading the way, with major policies set to bring semiconductor and microchip supply back to home soil, in a move away from reliance on China. In other instances, near-shoring is proving popular amongst some countries seeking to shorten their supply chains, whilst ally-shoring is bringing about a more secure, yet still global, supply chain.
The US 10-year Arctic Strategy
The Arctic is increasingly perceived as an emerging frontier of strategic competition, with the US and allies seeking to maintain their competitive edge in one of Earth's harshest environments. The strategy highlights security considerations alongside climate goals, environmental protection, economic development and international cooperation.
AI strategy
As an emerging technology, AI advancements need to be accelerated alongside efforts to implement and regulate the technology. Several countries have released AI strategies, with the UK's 10-year National AI Strategy being announced in 2021, with an ambition 'to make Britain a global AI superpower'. The US DOD released its Artificial Intelligence Education Strategy in 2020 and Australia has since followed suit. Key themes in Western AI strategies include building trust into AI systems, expanding the utility of AI and increasing efficiency. Those with similar strategies include: Canada, Sweden, Mexico, the EU, Japan, France, Germany and India.
Sustainability strategy
Global defence contributes significant emissions to the climate crisis, with many nations bringing in decarbonisation strategies for the industry. The UK is amongst those nations, with a variety of military-greening initiatives, including its 'Sustainable Supply Strategy'. In 2022, the US DOD put out a call for carbon-free electricity solutions to industry, as it seeks to reduce dependency on carbon fuels in the wake of President Biden's 2021 Executive Order 14057, 'catalyzing clean energy industries and jobs through Federal sustainability'. Meanwhile, Australia has a bold 20-year strategy (2016-2036) to bring about a more capable yet environmentally sustainable industry. These are just a few examples of how governments are moving towards sustainable defence industries. In 2023 we can expect reports, milestones and progress to have been impacted by the war in Ukraine, alongside inflation's impact on procurement.
Space strategy
Once more the final frontier is hotting up in the wake of global competition and ever-growing ambitions. The 'UK Space Power' doctrine is an attempt to outline this in strategy and since its inception, the doctrine has seen the UK commission domestic space ports, and a first attempt to launch satellites into space from UK soil. 2023 looks bright, with a second UK attempt from Shetland looking to commence in October. Meanwhile, the US is keen to remain at the forefront of space technology in spite of China's leaps forward, and is taking innovative and bold actions to ensure space superiority. The European Space Agency is another big player in the space domain, with their strategic outlooks hoping to benefit the security, prosperity and industrial interests of members.
Also see:
The big 5 Defence trends for 2023
DAVOS 2023 Roundup – takeaways for defence from the World Economic Forum
Defence Engage helps innovative SMEs improve their discoverability in the defence market. Apply for a profile to join the Defence Engage network.
DISCOVER DEFENCE ENGAGE APPLY FOR A PROFILE DEFENCE CONTRACT DIGEST FOLLOW US ON LINKEDIN