21 Jul 2022
Fighter jet mega-orders precede multi-billion prize to be won for Canada in 2022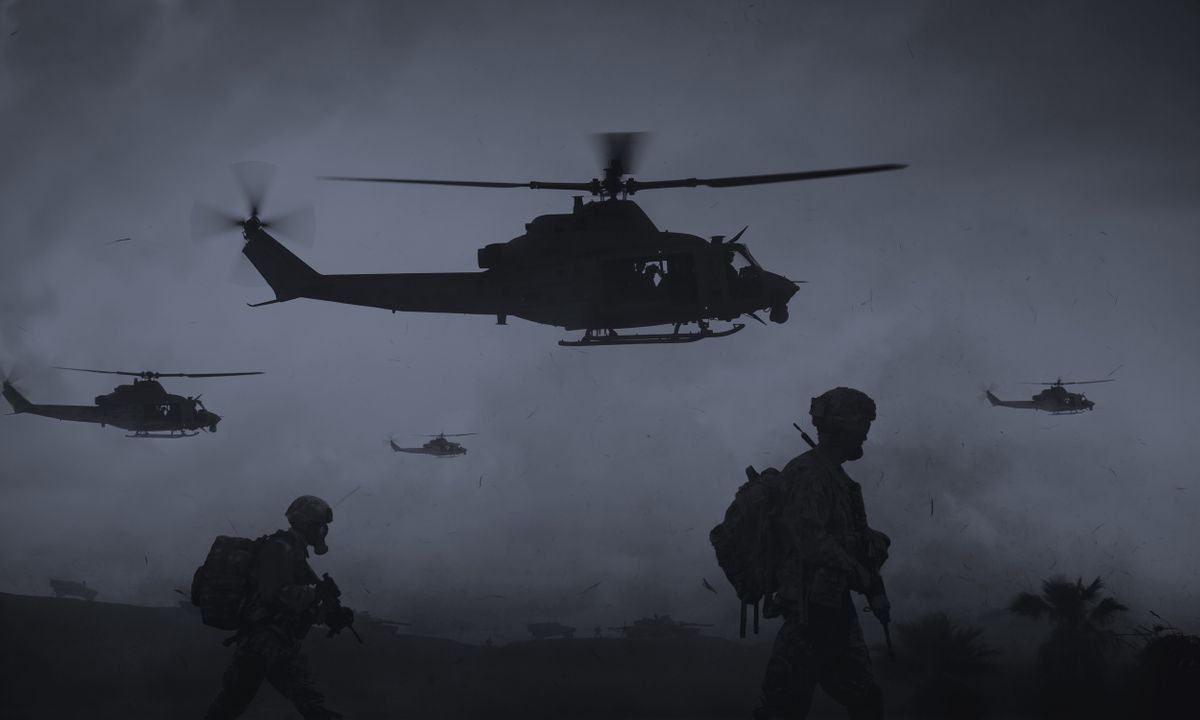 Mega orders for fighter jets dominated aircraft sales in 2021, with Dassault's impressive order from UAE and Lockheed Martin the major supplier for orders to in Europe, reveals the Military Aircraft Handbook 2022. The UK has downgraded its Wedgetail programme requirements, but 2022 will be the year to look forward to the winner of Canada's $15-19 billion ($11-14 billion) Future Fighter Capability Project. In rotary-wing developments, Germany's heavy-lift helicopter procurement progresses while Australia made a surprise order for Black Hawks.
The US-led withdrawal from Afghanistan and the immediate speed with which the Taliban responded to take control of the country made 2021 stand out as a year of miscalculation at a political level and one that cast a long shadow over a 20-year COIN war.
Despite the awful circumstances and often frantic scenes from Kabul airport of Afghan citizens desperately awaiting evacuation from the country, coalition forces have since been commended for their role in airlift operations, which included an RAF C-17 Globemaster carrying 436 people – the service's largest number of passengers ever carried on a single flight.
A total of 25 A400M aircraft also supported the global airlift by completing 120 rotations between Kabul and other air bases across the Middle East and Pakistan, in addition to support from A330 Multi-Role Tanker Transports belonging to Australia, France, Singapore, South Korea and the UK.
The indispensable value of transport aircraft to these kinds of operations acted as something of a counterbalance to the major fixed- and rotary-wing acquisitions that made headlines during 2021, where huge spending on fighter jets again dominated proceedings.
The extraordinary UAE mega-order for 80 Dassault Rafale F4 standard fighters stood out from all other aircraft sales across the year, not just because few from the trade press or elsewhere saw it coming and instead expected Abu Dhabi to sign off on an F-35 deal with Washington, but also because it currently stands as 'the largest ever obtained by the French combat aeronautics industry', according to Dassault.
No such drama befell other major fighter competitions, with Lockheed Martin winning F-35A production contracts from Switzerland (36 aircraft) and Finland (64), as the OEM continued to dominate the European fighter market. On that front, the company remains optimistic that it can go on to secure new sales for the fifth-generation aircraft from Greece and the Czech Republic.
Further afield, Canada has scheduled 2022 as the year to announce a winner of the C$15-19 billion ($11-14 billion) Future Fighter Capability Project, where the F-35A continues to be looked upon as a strong favourite to beat Saab's Gripen E. Both manufacturers now await a downselect decision that will lead to one or the other producing 88 new fighters as a replacement for ageing Boeing CF-188s.
In a sign that the defence sector also looks to be recovering from industrial setbacks linked to COVID-19, Lockheed Martin exceeded F-35 production expectations by manufacturing 142 of the jets in 2021 – three more than it originally forecast.
Such output represents noticeable progress after a relatively disappointing 2020 that saw 120 F-35 deliveries – a figure some way short of the manufacturer's target of 141 units. Future production could dip significantly, however, if the UK fails to order an additional 90 F-35B STOVL variants.
Uncertainty hangs over the matter after the long-delayed Integrated Review of Security, Defence, Development and Foreign Policy stopped short of committing to the initial programme of record covering 138 aircraft, instead offering a vague mention of fleet numbers increasing beyond the 48 fighters already on order.
Elsewhere, the review confirmed that the UK will bring forward the retirement date of C-130J Hercules tactical transport aircraft from 2035 to 2023, while RAF Eurofighter Typhoon Tranche 1 jets are also to be retired by 2025 and cuts to the Boeing E-7 Wedgetail programme mean just three aircraft – not five as originally ordered – will be procured by the UK.
Moving to rotary-wing developments, France finally approved an order for 169 Airbus H160M helicopters under the Joint Light Helicopter programme which will eventually see the new twin-engine aircraft enter service with the French Air and Space Force, Army and Navy from 2027 onwards.
In stark contrast to the H160M approval decision that arrived perfectly in line with French government plans, Australia sprung a surprise in December 2021 when it announced that up to 40 Sikorsky UH-60M Black Hawks are to be ordered and the in-service, yet troubled, MRH90 Taipan fleet phased out.
Turning to European developments, in this sector, Germany's long-running heavy-lift helicopter procurement involving Boeing's CH-47F Chinook and Sikorsky's CH-53K King Stallion should see a preferred bidder put on contract for 44-60 new aircraft in Q4 2022 after the Higher Regional Court of Düsseldorf ruled that the German government could proceed with an FMS-based approach, in spite of it finding that an earlier decision to cancel the acquisition process was unlawful.
Meanwhile, progress of Poland's delayed Kruk attack helicopter programme continues to be painfully slow with dates, costs and number of helicopters to be acquired, all undecided, as of 2 March 2022.
Author: Tim Martin, Editor – Air. The Military Aircraft Handbook 2022 is an industry staple from Shephard. Since 1981 Shephard has led the way in business information in the Defence sector. Shephard helps Identify opportunities with Defence Insight, keep decision-makers in-the-know with News, lead the minds of the industry with our Digital Magazines, and create experts with equipment Handbooks.