12 Jul 2023
The warfare of the future is a warfare of drones: UAV innovations in 2023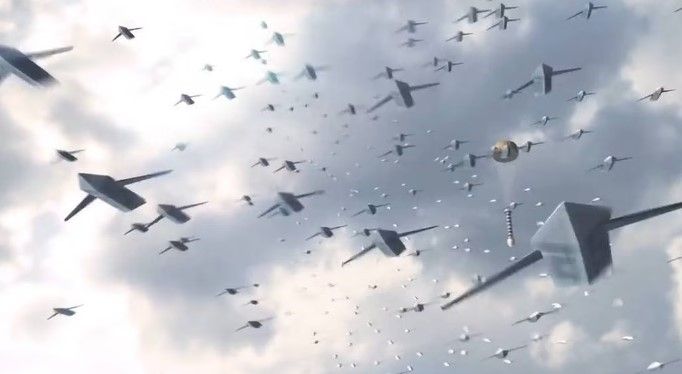 Prized for their low price, ease of availability and startling revisionist impact on modern warfare, drone use in defence has exploded during the past few years with ubiquitous use in conflict and their game-changing exploitation of advanced technologies. The value of the drone market is on course to more than double in the next decade as they are re-writing the rule book for military engagement.
The significance of drones in defence
The commercial drone market is valued at $28.5 billion in 2021 and is set to grow to $260 billion by 2030 (CAGR 27%) and has had a huge influence on driving innovation and adoption for defence. The global military drone market is currently valued at $13.42 billion in 2022, predicted to grow to $28.84 billion by 2032 at a CAGR of 7.95%. North America is forecast to remain dominant in the market, although the Asia-Pacific is set to see the highest CAGR of 15.4% in the period.
US and Israel have long-established drone industries, but now more than 80 countries are estimated to have military drones, including Turkey and Iran who are new players to the market. China is the largest exporter of military drones in the world, supplying many countries in the Middle East and Africa.
Drones have added a new dimension to battle, from combatants to operation disruptors, intelligence providers to defenders. Their capabilities have driven new military tactics: agile fighting of the Ukranian forces using Uncrewed Aerial Vehicles (UAVs) in their ongoing conflict with Russia; drones being seen to 'shrink the battlefield' for the Turkish victory in Nagorno-Karabakh, and loitering munitions (or Kamikaze drones) were decisive in the Azerbaijan-Armenia conflict. Autonomous Underwater Vehicles (AUVs) have also proved essential to mapping undersea infrastructure and co-ordinating defensive co-operation to safeguard Europe's underwater infrastructure. Vice Admiral Oleksiy Neizhpapa, Ukraine's navy chief has declared: "The warfare of the future is a warfare of drones". Given Ukraine's extensive experience using drones and tactical success, Neizhpapa comments on the transformative nature of drones, "After the war we will certainly write a textbook and we'll send it to all the NATO military academies".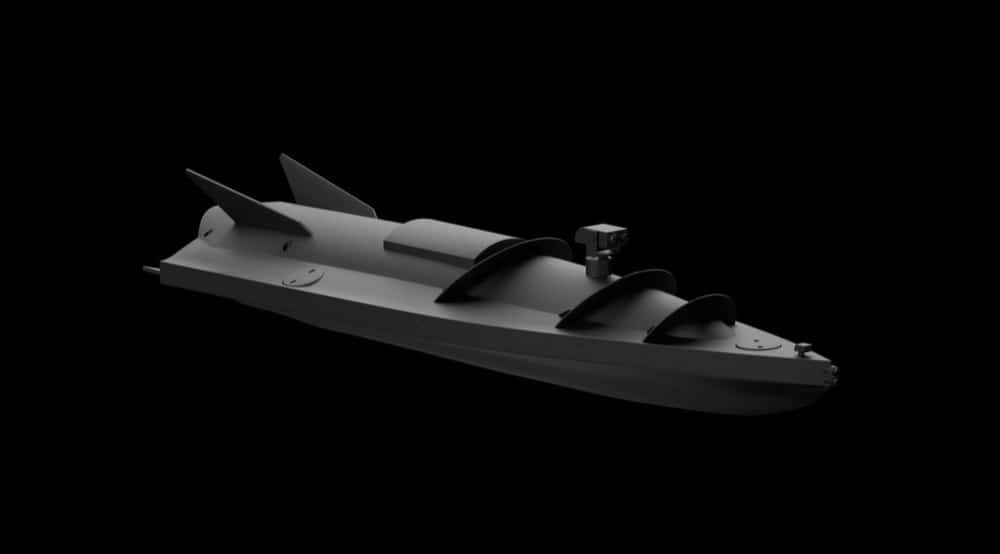 Image Source: Ukraine 24/ Government of Ukraine
Trends for the drones of tomorrow
Drones are set to become lighter, cheaper, stronger and smarter. Clever use of alternative materials, production and harnessing of emerging tech like AI are making drones an attractive go-to for modern military. Key trends in UAVs, AUVs and UUVs include:
1. Fast and cheap manufacturing
The rise of additive manufacturing has enabled 3D printing to quickly produce drones as well as allowing for more mobile production and repair on-the-go. The UK recently trialled 3D-printed suicide drone production under a secret programme designed to boost Ukrainian defences, and a new collaboration between Firestorm Labs and Greenjets is promising to create new, 100% additively manufactured, electric-propulsion drones.
In the name of speedy acquisition and rapid replacement, the trend for service-led drones in the consumer market can offer out-the-box models that can be adapted, rather than custom-built, offering a quick route for defensive deployment.
Weight is an important factor too: the British Army invested in portable, packable, lightweight drones from Lockheed Martin, with the drones designed to be carried by personnel and deployed within minutes. Combining both cheap production and lightweight material, earlier this year Australia sent Ukraine cardboard drones which are capable of flying up to 75 miles yet are especially expendable due to their extremely low cost. Ukraine is currently estimated to be losing about 10,000 drones per month to Russian EW systems, so it can be cheaper to produce thousands of disposable drones rather than invest in more costly electronic warfare defences.
2. Alternative power sources
Lithium batteries are the go-to power source for small UAVs, since the batteries are cheap and widely available, but the need for frequent recharging can limit the effective availability, service time, and range of smaller UAVs. The European Commission contributed €2.5m to an innovative fuel cell propulsion technology project which ended this year, to improve small UAV efficiency. Hydrogen fuel cell packs are an attractive power alternative, such as those by Intelligent Energy, a Defence Engage Member, who provides ultra-lightweight power cells for drones utilising a renewable energy while reducing environmental impact. Going one step further, Kent University has been working on innovating the hybrid fuel cell capacitor to prolong the flight time of (UAVs). Super or Ultra-capacitor hybrid drones will combine the power and efficiency of lithium batteries with the super-fast charging of a capacitor.
Larger UAVs are powered by internal combustion engines (ICE) in order to cope with larger payloads. Now hybrid electric-gasoline engines for UAVs can use various fuels such as petrol, kerosene or propane and are fuel-efficient. Not only do the hybrid engines offer incredible endurance, but they will also lose weight during the course of the flight, and in so doing increase flight range.
3. AI brings the smarts
AI can lead to drones being fully autonomous devices that operate with no operator involved, but can also use it to avoid GPS-reliance and make autonomous decisions to achieve their task. Drones can encounter acute navigation problems when either they lose contact with satellite networks or 'go behind a hill' with radio control. Defence Engage Members Flare Bright uses machine learning to answer the question of 'what to do if GPS fails', while Advanced Navigation uses AI to help map and navigate at sea for underwater drone applications.
AI can improve UAV navigation but also can be used tactically for new tactical swarming formations. Some variants of AI-enabled drones are even able to relay target data to the rest of the swarm, giving real-time agility and adaptability. A recent AUKUS trial tested this kind of swarm which could see interoperability across multiple countries. In the sea, the US Defence Innovation Unit has been using UUVs provided by Nauticus Robotics to help hunt down and disarm undersea mines, taking the 'man out of the minefield'. Defence Engage Member RTSYS has similar solutions, creating UUVs to detect and classify underwater mines within large areas in limited time.
Liquid neural networks, using brain-inspired liquid navigation, are another exciting AI innovation that will enable UAVs to navigate unseen environments. In a recent trial the liquid neural networks, which can continuously adapt to new data inputs, showed prowess in making reliable decisions in unknown domains like forests, urban landscapes, and environments with added noise, rotation, and occlusion.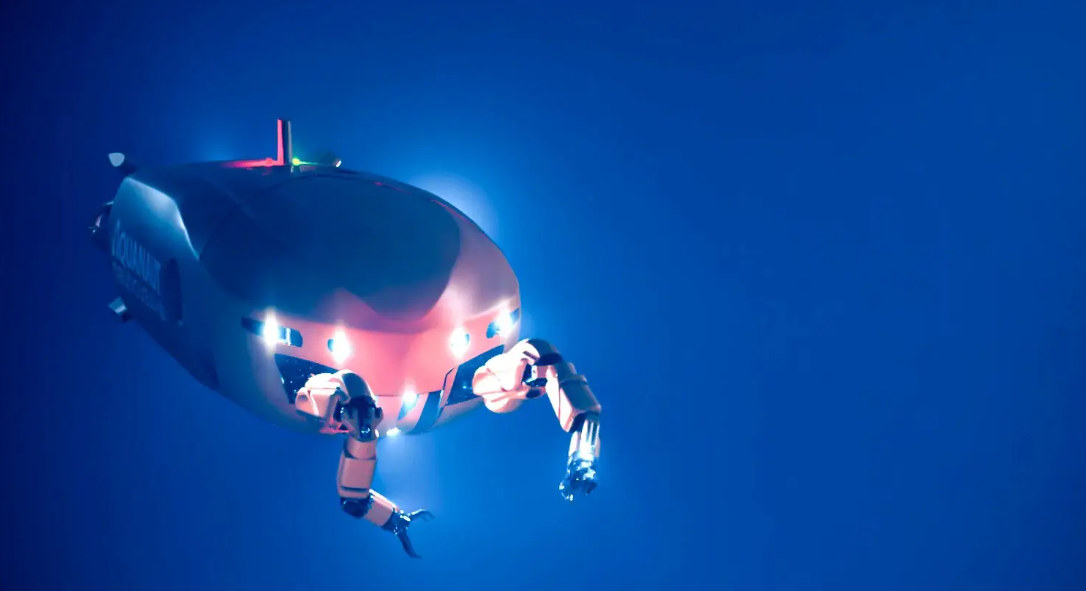 Image source: Nauticus Robotics
4. Improved operational excellence
There are several innovations that are improving the output from drones:
More speed – China is said to be in possession of hypersonic, high-altitude drones, a game-changer for drone technology and pushes other key players to develop more capable, high-speed drones. The US is said to be committed to multiple hypersonic test programmes, though their first hypersonic UAV yet to be fielded.
Higher quality sensors – The latest developments in drone sensor technology range from high resolution cameras to Lidar, thermal tracking, gas and chemical sensors, proximity sensors, GPS and more. Raptor Photonics provides award-winning digital camera solutions for UAVs, and FT Technologies provide light weight, durable UAV solutions; both are Defence Engage members.
Improved cyber security – quantum technology could help drones become unhackable. A project commissioned by the US Department of Defense could deliver the first drone-based, mobile quantum network.
The benefits of drones are clear, from speed of surveillance and detection or deploying payloads, to mine disposal and distancing personnel from danger. This is spurring the drive to innovate for faster, more efficient drones that can fly further or operate autonomously without the reliance on humans or satellites. There are exciting projects underway to make this a reality.