17 Apr 2023
China wargames confrontation with Taiwan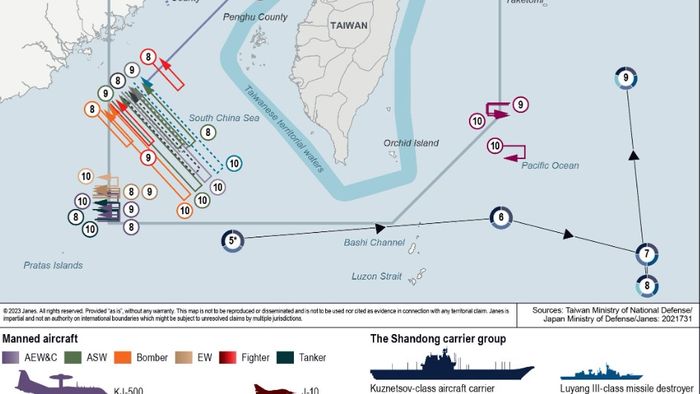 China has finished a three-day military exercise near Taiwan named Operation 'Joint Sword', led by the People's Liberation Army's Eastern Theatre Command.
The wargames included a large number of aircraft flying over the median line and carrier-borne fighters practicing strikes from the Pacific Ocean.
The PLA stated that the drills served as a "serious warning" to Taiwan and demonstrated China's joint combat system. According to the PLA, the exercise thoroughly tested the army's multiservice integrated joint combat capability under realistic combat conditions.
Read more here.
DISCOVER DEFENCE ENGAGE APPLY FOR A PROFILE DEFENCE CONTRACT DIGEST FOLLOW US ON LINKEDIN