01 May 2023
Global defence budgets soar, Finland's increases 36%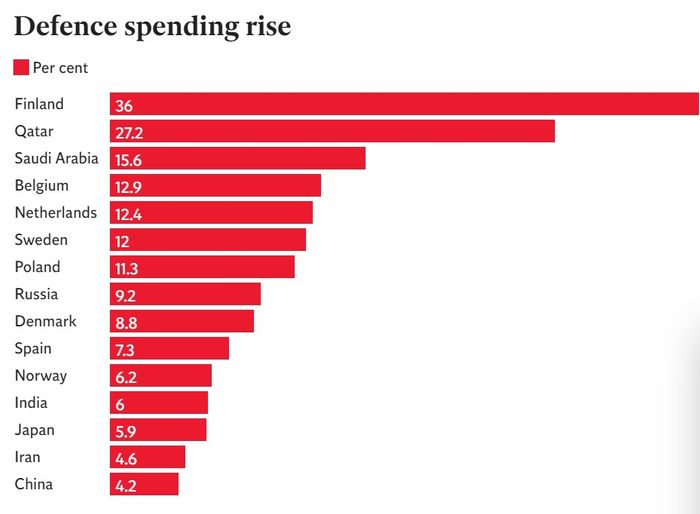 According to a new report by the Stockholm International Peace Research Institute (SIPRI), global military expenditure reached a record high last year.
Researchers estimate that the total spending rose by 3.7% to $2.24 trillion in real terms, largely due to Russia's war in Ukraine, prompting European nations to invest in defense capabilities not seen since the end of the Cold War.
Finland, which shares a border with Russia and recently joined NATO, recorded the most significant increase in military spending, with a boost of 36%, following the purchase of F-35 fighter jets.
Read more here.
DISCOVER DEFENCE ENGAGE APPLY FOR A PROFILE DEFENCE CONTRACT DIGEST FOLLOW US ON LINKEDIN