10 Sep 2023
Joint Statement: UK's association to Horizon Europe and Copernicus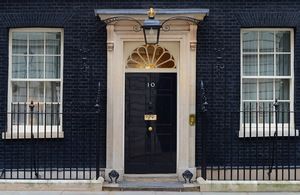 Today, the European Commission and the UK Government have concluded negotiations and reached an agreement in principle on the association of the UK to Horizon Europe and Copernicus under the Trade and Cooperation Agreement.
This is a landmark moment for scientific and space collaboration between the EU and the UK following agreement of the Windsor Framework earlier this year.
Association to Horizon Europe will further strengthen and deepen links between the scientific communities in the UK and the EU, foster innovation and enable researchers to work together on global challenges from climate to health. The UK Government and the European Commission look forward to enabling collaboration between their researchers in which the UK and the EU share a mutual interest, such as in new and emerging technologies. To this end, the EU will assess UK participants' access to strategic parts of the Horizon Europe programme[1] on equal terms with other associated countries.
UK researchers will be able to fully participate in the Horizon Europe programme on the same terms as researchers from other associated countries, including leading consortia, from the 2024 Work Programmes and onwards – including any 2024 calls opening this year. For calls from the 2023 Work Programmes, the European Commission will continue to administer transitional arrangements and the UK will continue to provide funding under the UK Guarantee. UK and EU scientists and researchers can have confidence in continuing long-term partnerships with their counterparts.
The association of the UK to Copernicus will enable the UK's access to a state-of-the art capacity to monitor the Earth and to its services. The UK's association to Copernicus comes at a crucial moment, where the Copernicus space infrastructure and its information services will evolve further and their contribution to understanding and acting on environmental and climate change related challenges is more important than ever.