19 Jun 2023
NATO DIANA announces 19th June as pilot challenge launch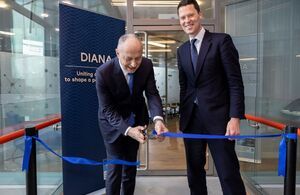 NATO's upcoming technology accelerator is set to launch its initial series of tasks in the coming week, aiming to elicit creative solutions from startups that can address real-world problems for the alliance.
DIANA (Defence Innovation Accelerator for the North Atlantic) will begin accepting applications for its first set of challenges on June 19, allowing companies to vie for substantial grant funds.
The objective is to have the selected startups operational and supported by grants by the conclusion of 2023, according to Deeph Chana, the managing director of DIANA.
In a virtual press briefing, Chana stated that the technology challenges align with DIANA's primary mission, aiming to assist inventive startups and small businesses focused on versatile scientific and technological solutions that can contribute to critical defense matters.