27 Mar 2023
NATO starts work on Artificial Intelligence certification standard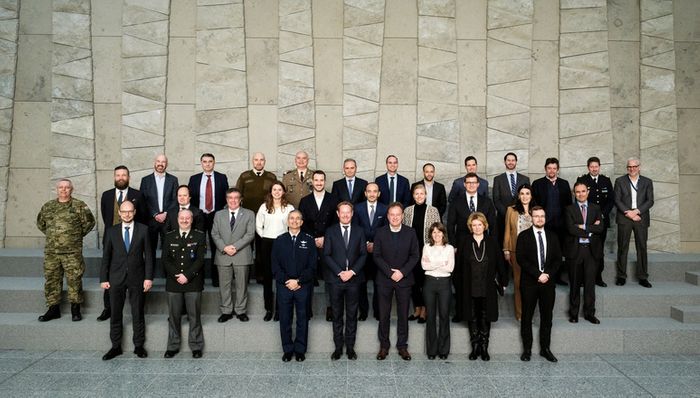 NATO's Data and Artificial Intelligence Review Board (DARB) met on Tuesday (7 February 2023) to start the development of a user-friendly and responsible Artificial Intelligence (AI) certification standard to help industries and institutions across the Alliance make sure that new AI and data projects are in line with international law, as well as NATO's norms and values.
The standard, which also applies to data exploitation and will include quality controls, is due to be completed by the end of 2023. Its aim is to translate NATO's Principles of Responsible Use, approved in October 2021 as part of NATO's first ever AI strategy, into concrete checks and balances, notably in terms of governability, traceability and reliability. This will help to build trust among the innovation community, operational end users, and the general public.
The Board is composed of nominated representatives from Allied countries, invitees Finland and Sweden, as well as NATO experts. Representatives include lawyers, engineers, military personnel and experts in ethics. It will also serve as a unique platform to exchange best practices, guide innovators and operational end-users throughout the development phase. Its work will contribute positively to NATO's digital transformation. At present, NATO is piloting AI in areas as diverse as cyber defence, climate change and imagery analysis.
DISCOVER DEFENCE ENGAGE APPLY FOR A PROFILE DEFENCE CONTRACT DIGEST FOLLOW US ON LINKEDIN