23 Jan 2023
NATO's Jens Stoltenberg: "weapons are the way to peace" in Ukraine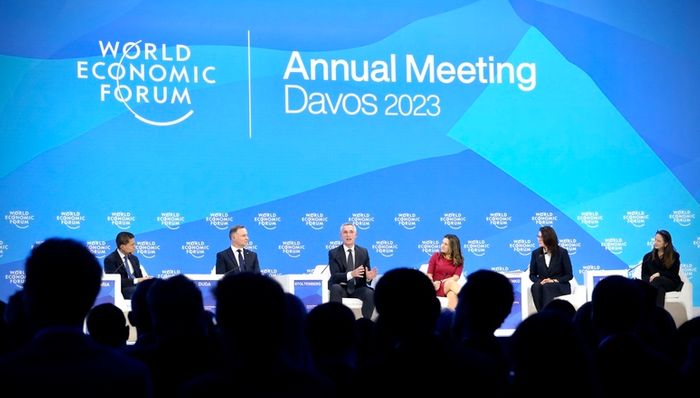 Speaking as part of a panel at the World Economic Forum, NATO Secretary General Jens Stoltenberg spoke of the ongoing need to supply Ukraine with increasingly advanced weaponry. Warning of the threat of a Russian victory, the Secretary General said "what happens around the negotiating table is totally dependent on the strength on the battlefield. And if we want Ukraine to prevail, then they need the military strength."
This comes as the UK promises to send Ukraine Brimstone Missiles and Challenger 2 Main Battle Tanks, in a step-change for Ukraine's armoured defences. Calls grow louder for other allies, particularly Germany to send tanks also, with some calling for large numbers of Leopard 2 tanks to be sent to the front-lines immediately, to help Ukraine push back against what might be considered the next wave of Russian assaults, prompted by a new round of mobilisation.
Jens Stoltenberg proceeded to host several bilateral meetings at Davos, as Ukrainian defence sat amongst the top of priorities for attending business and national leaders in the five day conference.
Read more here.
DISCOVER DEFENCE ENGAGE APPLY FOR A PROFILE DEFENCE CONTRACT DIGEST FOLLOW US ON LINKEDIN