13 Mar 2023
PM announces defence investment ahead of Integrated Review 2023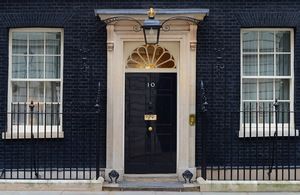 PM confirms £5 billion investment in defence and new long-term military spending ambition as he arrives in the US for a trilateral meeting on the next phase of the AUKUS programme
The Prime Minister has announced that the UK will ramp up investment in defence to meet the challenges of an increasingly volatile and complex world, as the Government launches an update to the 2021 Integrated Review.
The 2023 Integrated Review Refresh [IR23] confirms that an additional £5 billion will be provided to the Ministry of Defence over the next two years, to help replenish and bolster vital ammunition stocks, modernise the UK's nuclear enterprise and fund the next phase of the AUKUS submarine programme. It follows a £24 billion four-year cash uplift in defence spending in 2020, the largest sustained increase since the Cold War.
The Prime Minister will also set out an ambition to increase defence spending to 2.5% of GDP in the longer term, and the UK will lead a conversation with Allies on future posture and burden sharing at the NATO Summit in Lithuania this summer. We will review defence spending after 2025 in light of this ambition.
Read the full press release here.
DISCOVER DEFENCE ENGAGE APPLY FOR A PROFILE DEFENCE CONTRACT DIGEST FOLLOW US ON LINKEDIN