13 Mar 2023
Policy Paper: UK Science and Technology Framework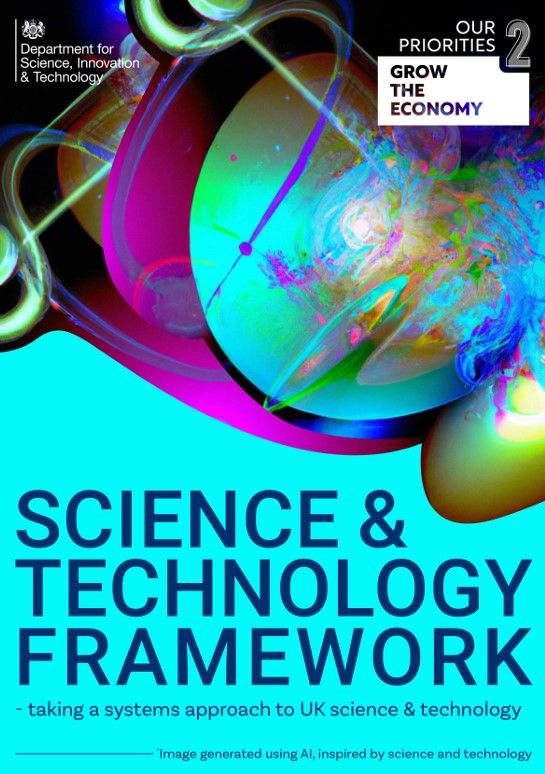 The Science and Technology Framework sets out our approach to making the UK a science and technology superpower by 2030.
UK Science and Technology Framework
Introduction
The motivation behind our Science and Technology Superpower agenda is simple: science and technology will be the major driver of prosperity, power and history-making events this century.
The United Kingdom's future success as a rich, strong, influential country, whose citizens enjoy prosperity and security, and fulfilled, healthy and sustainable lives, will correspondingly depend on our ability to build on our existing strengths in science, technology, finance and innovation.
This agenda will only be delivered if the public sector, civil society, academia, industry and private sector, and international partners work together, and the general public is constantly engaged to ensure science and technology is not perceived to be at the fringes of citizens' lives.
Some of these outcomes will undoubtedly be very challenging to implement, but it is absolutely crucial to act quickly and act now.
This Science and Technology Framework sets out the government's goals and vision for science and technology in an enduring framework that will see us through to 2030.
It has been developed in close collaboration with the UK science and technology sector, and represents a commitment to scaling our ambition and delivering the most critical actions needed to secure strategic advantage through science and technology.
The Science and Technology Framework is the strategic anchor that government policy will deliver against, and which the government will hold itself accountable to.
We will have a clear action plan for each strand of the framework in place by summer 2023 and delivery will be overseen by the National Science and Technology Council.
Read the full policy paper here.
DISCOVER DEFENCE ENGAGE APPLY FOR A PROFILE DEFENCE CONTRACT DIGEST FOLLOW US ON LINKEDIN