06 Mar 2023
Relativity Space to launch the world's first 3D-printed rocket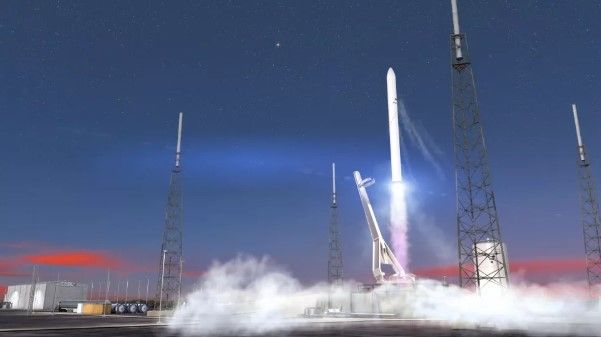 Launching from Florida's space coast on 8th March 2023, Relativity Space's Terran 1 rocket will be the world's first 3D printed craft, and will be powered by natural liquid and gas.
The combination of liquid and gas fuels are considerate of sustainability objectives, as is the additively manufactured rocket design process.
Founded in 2015, Relativity specialises in creating reusable rockets of increasing size & with increasingly high percentages of each rocket having been additively manufactured.
The Terran 1 rocket is currently 85% 3D-printed, and is ideally heading for 95% if plans come to fruition in coming months.
Relativity Space's Terran R was revealed in 2021, with a 66m booster and able to carry 25 times the payload of the Terran 1.
According to Space.com, 'Terran R's capacity is approaching that of SpaceX's Falcon 9, a competitor that regularly sends large payloads for NASA, the security industry and its own satellite constellation (Starlink) to space for almost 10 years'.
Click here to read more.
DISCOVER DEFENCE ENGAGE APPLY FOR A PROFILE DEFENCE CONTRACT DIGEST FOLLOW US ON LINKEDIN