07 Nov 2022
Sparton wins contract to provide sonobuoy capabilities for US Navy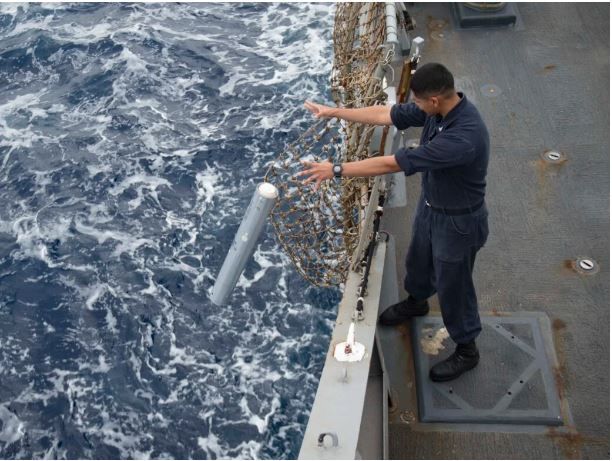 Work associated with this contract is expected to complete by September 2027.
Elbit Systems of America subsidiary Sparton De Leon Springs has been awarded a contract to deliver sonobuoy capabilities for the US Navy.
This award comes after Sparton received a vendor status for the US Navy's sonobuoy multiple-award delivery order contract in August.
Sparton is one of the three companies to be selected for this contract.
According to the US Department of Defense (Dod) announcement, the other two companies include Lockheed Martin and Undersea Sensor Systems.
The total estimated value of the new indefinite-delivery, indefinite-quantity (ID/IQ), aggregate joint ceiling contract is around $5.1bn. It builds on a previously awarded contract.
The contracting activity is Naval Air Systems Command (NAVSEA).
Under the latest award, the companies will work on the production and delivery of a wide range of sonobuoy capabilities for the US Navy, including bathythermograph, passive, active/passive combination, multi-static source, multi-static receiver and special mission.
Delivery of this capability will support the US Navy's annual training and peacetime missions and allow the service to sustain sufficient equipment in its inventory to further support major combat operations for Naval Munitions Requirements Process.
Sparton De Leon Springs will perform work at its site in Florida while Lockheed Martin will work in Manassas, Virginia, and Undersea Sensor Systems will carry out this work in Indiana.
All the associated work is expected to complete by September 2027.
In a media release, Elbit Systems said: "It is clarified that the aforementioned ID/IQ is a frame agreement with a joint potential maximum ceiling for all three qualified companies.
"There is no certainty as to the value or timing of orders to be issued under the ID/IQ or any allocation between the companies."