19 Jun 2023
UK industry reveals advanced technologies for next generation flying combat air demonstrator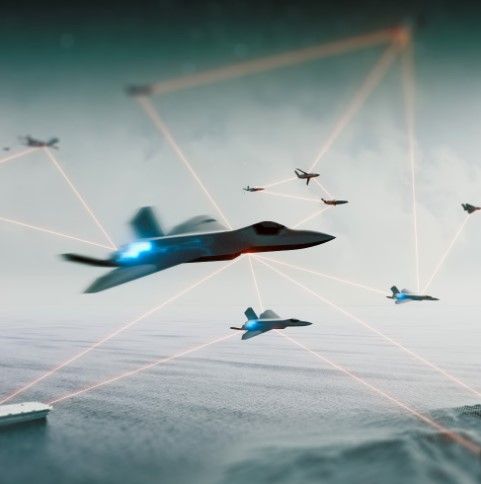 Experts from BAE Systems, Rolls-Royce, Leonardo UK, MBDA and the Ministry of Defence (MOD) are collaborating with a range of British small and medium sized enterprises (SMEs) to develop the technologies needed to deliver the UK's next generation supersonic stealth combat aircraft, Tempest.
The Flying Technology Demonstrator, first announced by the UK Government in July 2022, is set to fly within the next four years and is being designed using a range of innovative digital techniques and transformative processes, combined with the expertise of the UK's world-class defence industry.
At a brand new facility, at BAE Systems in Warton, Lancashire, test pilots from BAE Systems, Rolls-Royce and the Royal Air Force (RAF) have already flown more than 150 hours of the demonstrator aircraft in a new bespoke simulator, providing crucial evidence to support flight trials.