27 Feb 2023
UK launches its 5th Astute class nuclear-powered Submarine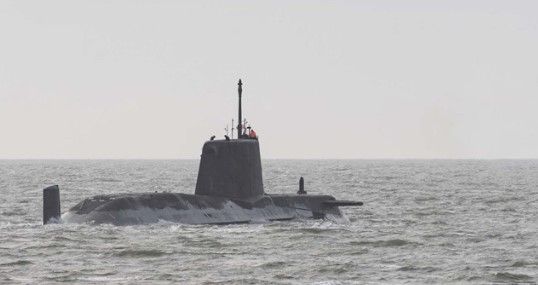 HMS Anson, the fifth of seven Astute Class submarines, has been launched. The Anson will join HMS Astute, HMS Ambush, HMS Artful and HMS Audacious in service in coming months.
The nuclear-powered submarine is equipped with Tomahawk cruise missiles and Spearfish torpedos and will bring additional, global capabilities to the Royal Navy's arsenal.
The submarine has passed all tests set so far and will commence sea trials and be based in Faslane in coming weeks.
The £1.3 billion submarine is a demonstration of the advanced capabilities which the British defence industry can produce and maintain in partnership with front-line users.
Read more here.
DISCOVER DEFENCE ENGAGE APPLY FOR A PROFILE DEFENCE CONTRACT DIGEST FOLLOW US ON LINKEDIN