Flare Bright Wins 2 UKRI Future Flight Phase 3 Projects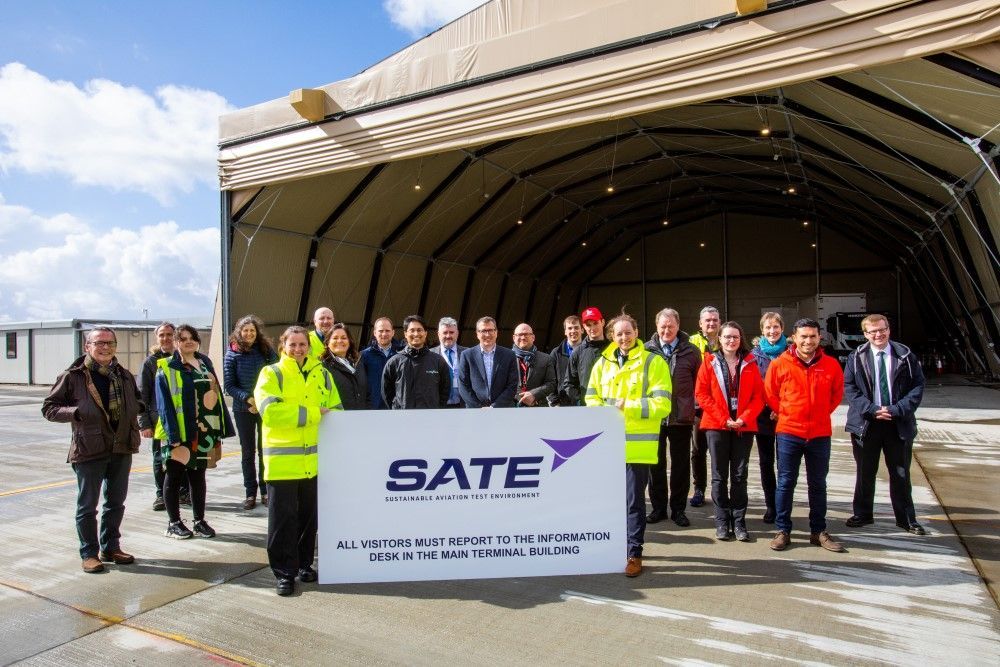 Phase 3 of SATE will enable the demonstration of novel aviation technologies with proven use cases to commercialise clean innovation in a real world environment. This test environment will accelerate technology developers' ability to get to market and aid the progress of both the UK and Scottish government's aviation aspirations.
In Phase 2 Flare Bright demonstrated precision flights of a parcel-sized gliding drone system as part of a novel remote delivery concept. In this next phase, Flare Bright will use their Machine Learning Digital Twin ecosystem to develop a dedicated test environment airspace to assure a safety case and the regulatory approvals required for any drone flight going forward.
The funding will allow for the SATE project, based at Kirkwall Airport in the Orkney Islands, to build on the success of Phase 2, which created the UK's first low-carbon aviation test centre embedded at a commercial airport.
SafeZone is making drone flights safer by creating a data service that provides real-time information about aerodynamic hazards in urban environments.
The SafeZone team will generate and use localised aerodynamic meteorological data to allow unmanned aerial vehicles (UAVs) to adapt their route as they fly through wind changes and close to buildings for inspection purposes within an airport environment. The partnership plans to use these results to enable the delivery of a new live data service to provide real-time information about aerodynamic hazards in urbanised environments.
SafeZone draws on Flare Bright's expertise in Machine Learning Digital Twins for drones, which has aided the design, build and flying of UAVs and the ground-breaking capabilities of their wind-measuring nano-drone. This tech is combined with Zenotech's cutting-edge high-performance computing and flow simulation tools, capabilities and in-house expertise.
In Phase 3 Cardiff International Airport joins as a project partner and will host the flight testing. Cranfield University is also a partner on the project.