05 May 2021
Imenco wins major Royal Navy Contract for Type 31 Frigates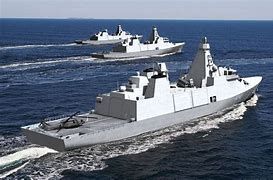 Imenco UK to supply Naval CCTV System for Type 31
David Fleming, Marine & Naval Projects Group Manager, at Imenco UK, explains that, "We are delighted to be able to leverage our expertise from similar CCTV systems in-service with international navies and apply it to the new Type 31 frigates. The system offers reliable, comprehensive surveillance & security around the ship whilst also integrating high quality video streams to other key ship systems".
Imenco UK specialises in visual surveillance systems for the harshest environments and is a world leader in the provision of both topside and subsea CCTV systems for both Naval Surface Ships and Submarines.
David Fleming finishes, "This is a major contract win for Imenco in the UK and we're delighted to be able to foster our relationship as a key supplier to Babcock International and the Royal Navy."
The Type 31 frigates are part of the National Shipbuilding Strategy, which is intended to transform naval shipbuilding in the UK. The frigate, based on Babcock's Arrowhead 140 baseline design, offers a modern, global platform that can be constructed efficiently and at a considerably lower cost than has previously been achievable, while offering a highly-capable warship.
Babcock's Arrowhead 140 platform has a unique modular design, which is configurable to meet the needs of both the Royal Navy and navies around the world. For example, the new vessels feature an easily adaptable open architecture combat system, the option of different bridge wing modules and flexible mission bays.
About Imenco – Imenco design, develop and manufacture visual surveillance systems, helicopter fuel systems, diving systems, acoustic positioning systems, lifting and handling products, subsea corrosion protection, aquaculture products and subsea cameras, lights and lasers. More than forty years of experience gives our customers added value and smart solutions.