30 Jun 2022
ITALIAN NAVY'S NAV-80 HOMOLOGATION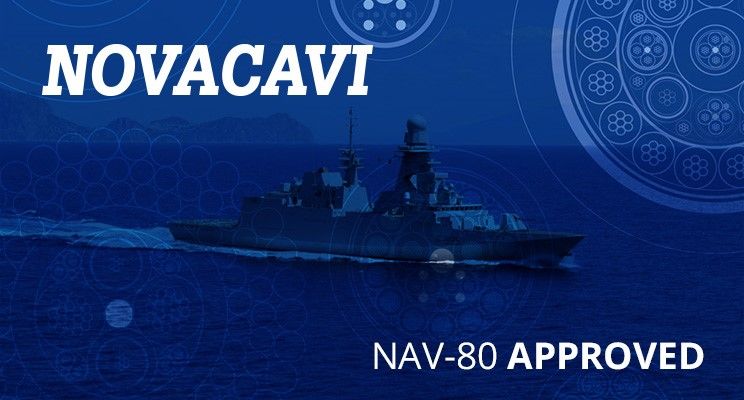 NOVACAVI proudly obtained the Italian Navy's NAV-80 homologation for cables suitable onboard naval units enriching its range of special defence cables with:
NOVANAV miniaturized and flexible cables for electrical and electronic interconnection according to NAV-80-6145-0003-14-01B000
and
NOVANAV zero-halogen electrical and electronic interconnection cables, replacing MIL-DTL-24640 cables not buffered according to NAV-80-6145-0006-13-01B000.
These products are designed and manufactured according to Italian Navy Norms to be applicable on-board Military Naval Vessels for power supply and signal interconnections (fixed laying) between the units of systems, subsystems, and equipment and for power and signal wiring in these vessels.
Specialist in custom cables design and manufacturing for harsh and demanding environments since 1975, NOVACAVI provides the most efficient cable solution to face and support all activities in the most challenging scenarios.
For more details, please contact ff@novacavi.it or visit www.novacavi.it