06 Sep 2022
Press Release - For Release 6 September 2022: Groundbreaking wind measuring and modelling project proves a critical enabler for safe drone operations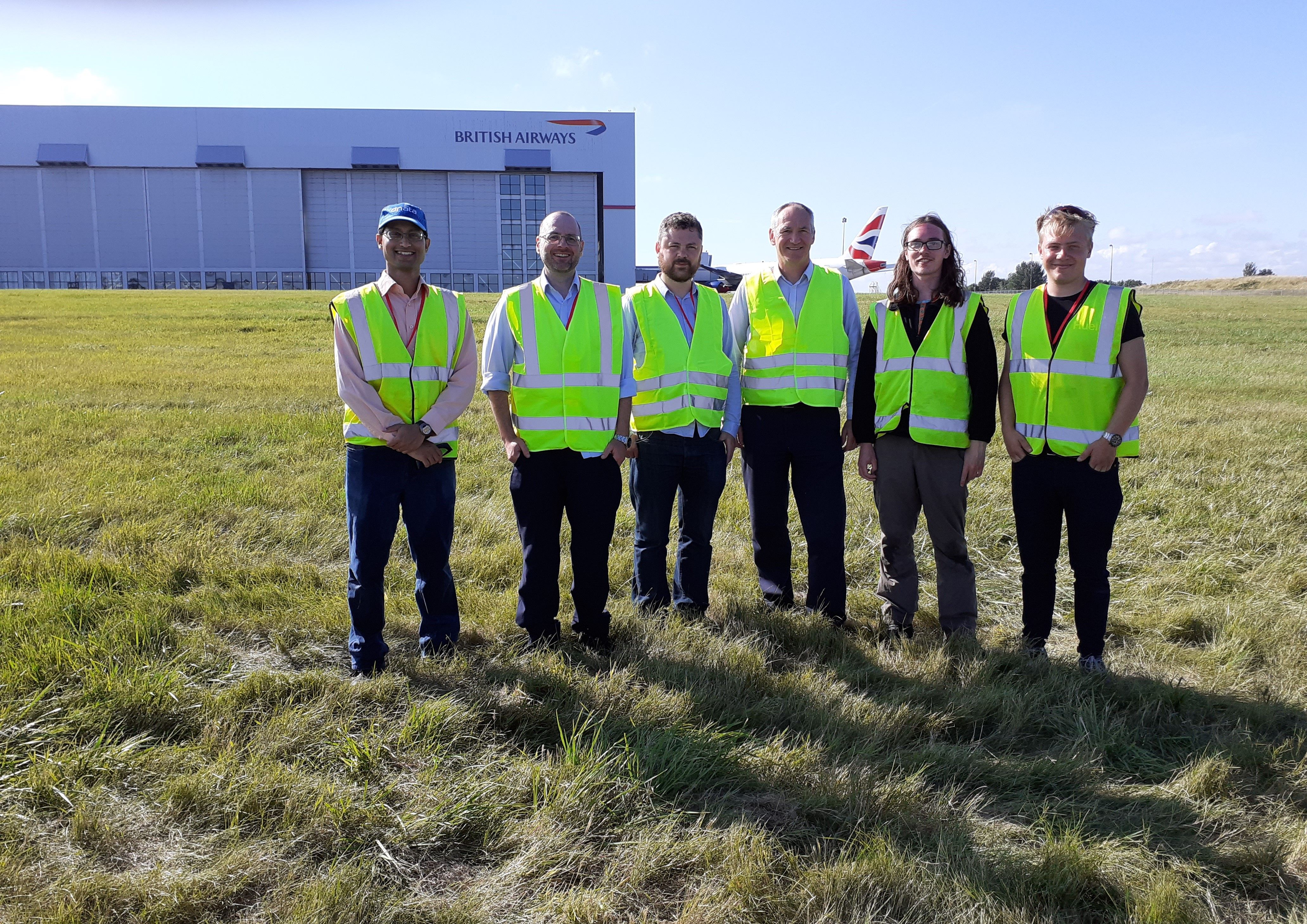 Wind modelling of urban, airport and industrial sites is a crucial element in the new landscape of UAV operation and data systems. Accurate validation of highly localised wind models are critical to their adoption, as are the wind measurement tools necessary to validate such models. UK SMEs Flare Bright and Zenotech are publishing a comparison between Computational Fluid Dynamic (CFD) model results, static anemometer data and live flight trials of the SnapShot wind measurement nano-glider close to large buildings at Cardiff International Airport. The results indicate striking correlation between the CFD results and the experimental flight test data, demonstrating a route to accurate validation of localised flow models to aid future UAV operation, as the airport buildings mirror the type of environments in urban areas. This will also be invaluable to other areas where only sparse wind data is available, such as landing on ships and platforms, and for new Vertiports for air taxis.
The SnapShot nanodrone developed by Flare Bright accurately measures wind vectors at exceptionally high update rates and high fidelity. SnapShot can reach areas where anemometers cannot and is significantly cheaper and provides more accurate data than LIDAR. This complements and validates Zenotech's CFD-models and its AIRSIGHT service - an integrated online service delivering large airspace model datasets on-demand.
Live flight trials using SnapShot at Cardiff Airport were used to validate the aerodynamic data service, including the detection and quantification of detailed aerodynamic features such as vortices in addition to other features like airflow around the buildings, using the SnapShot flight controller as a mobile anemometer.
The world-first results come off the back of SafeZone, an 18-month Future Flight Challenge project funded by UK Research and Innovation (UKRI). Following its success in phase two the project has received a third round of funding to enable the delivery of a new live data service to provide real-time information about aerodynamic hazards in urbanised environments.