21 Jul 2021
STI and Xtera Partnership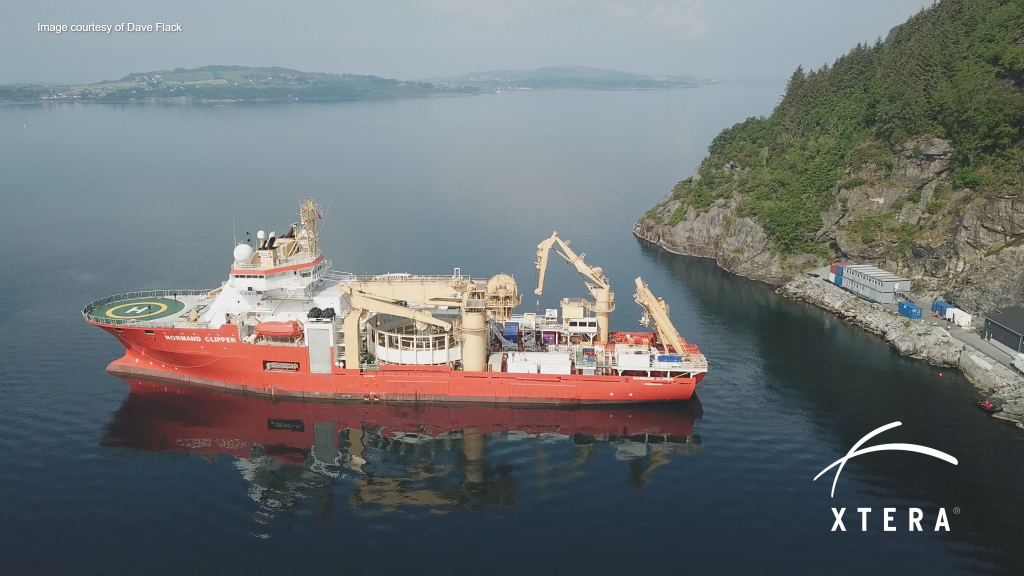 Growing Partnership – a 20-year journey
The partnership originated in 2001, with STI producing prototype PCBAs for Ilotron, a technology company formed from the University of Essex, then Azea Networks in 2003. Azea Networks was acquired by Xtera in 2007 to develop its capability and portfolio in submarine cable technologies, as part of their strategy to integrate full design, deployment, and commissioning expertise. Two long term associates of STI, Stuart Barnes and Keith Henderson, were founders of Ilotron and are now the Chairman and CEO of Xtera.
STI maintained its position in the supply chain, manufacturing PCBAs, for incorporation into Xtera's high performance Fibre-Optic amplifiers. As part of PCBA development STI designed and commissioned test solutions for Functional Testing of the PCBAs, which, in conjunction with STI's thermal cycling and vibration chamber, were used to assess the long-term reliability of the boards.
This contractual relationship quickly developed into a partnership, where together, STI and Xtera designed tooling, test equipment and invested in a dedicated ISO class 6 clean room in their Hook, United Kingdom facility. With this capability, alongside extensive training and mentoring from the Xtera team, STI became the principal stakeholder for the system build and functional test of Xtera's R2 Repeater. The process flow utilises specialist fibre-optic splicing equipment and tooling for the 3 main sub-assembly elements; the Internal Unit comprising of 2, 3 or 4 Amplifiers, the two bulkheads at either end of the main repeater and the main housing which is machined from solid titanium.
The teams at STI and Xtera worked successfully together on several important programmes, including a programme for a key US Defence customer, where we received excellent customer feedback in terms of quality, on-time-delivery and technical performance, embedding STI as the manufacturer of choice for Xtera.
In 2021, the brief for STI's 5th Xtera collaboration, "Project Fusion", was expanded to include the building of high-performance optical amplifiers, which required the acquisition of new skills in complex fibre-optic splicing, ensuring the appropriate competencies were implemented to complete sub-assemblies, system integration and full product test in-house.
This learning process and close partnership continued for a cable system between Norway and the UK, with Xtera and STI working collaboratively from STI's specialist facility in Hook. On June 6, 2021, it was announced that the marine programme for the NO-UK submarine cable system had commenced, with loading operations completed and installation operations beginning. STI is proud of its growing involvement and partnership with Xtera and will continue to make certain programmes are delivered successfully.
Procurement
The procurement process is an extremely important part of the challenge. The complex supply chain for each Repeater contains up to 35 separate assemblies, comprising of thousands of components. Exotic materials and components include; titanium machined items, pump lasers, brazed ceramics for high voltages, PTFE extrusions and critical seals. The lead-time for materials alone can be nearly one year.
---
Speaking on STI, Keith Henderson, CEO at Xtera Ltd noted:
"Subsea electro-optical technologies demand the highest levels of Quality and Reliability and are a significant barrier to entry in the sector. Through STI, Xtera have a partner that delivers all the requirements from concept, prototype to volume manufacture and lifetime support. Xtera's many successes have been achieved with excellent collaboration with STI and by leveraging the vast in-house capabilities that they bring to our total system solution".
Speaking on Xtera, Simon Best, Chairman at STI Limited noted:
"This partnership, in both the UK and USA, has challenged our skill set in meeting exacting requirements, often in shortened timescales, would not be possible without total commitment, from both company's teams working together at every level to ensure success. We look forward together, in delivering future high technology subsea technology".