Aeron - High Spec Compact, Rugged, Mid Range PTZ Camera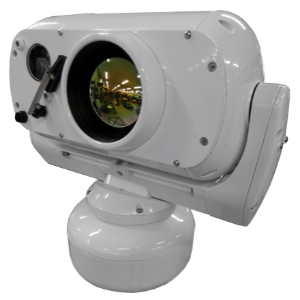 The Aeron is an accurate, rugged, continuous rotation dual sensor PTZ camera. It can house either an uncooled LWIR or cooled MWIR thermal sensor with a range of fixed or zoom lenses, and a secondary HD visible sensor.
The camera sensors are housed within the Aeron's rugged enclosure, which also provides fast and accurate camera positioning. Tested to an IP67 level of environmental protection and hard anodised, the Aeron can be used in the most harsh and challenging applications such as maritime, border security and vehicle mount installations.
Categories
Land Platforms
Patrol
Naval Platforms
Boats
Ships
Optical
Imaging/ Image Capture
Night Vision
Optical Systems
Optronics
Surveillance
Security
Border, land and coastal control systems
Surveillance
Detection & Tracking
Surveillance