Bespoke Cable Assemblies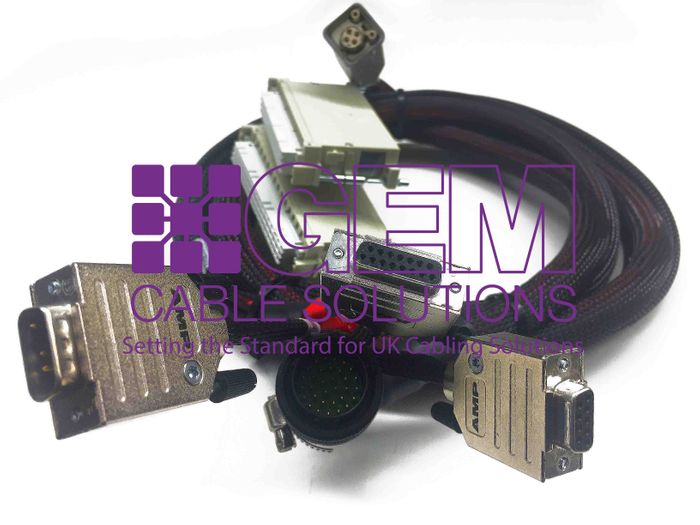 Made to AS9100D Standards using trained staff to IPC-A-620 standards of workmanship.
Distinguished by over 30 years of service excellence, product innovation and outstanding reliability, GEM Cable Solutions serves the telecommunications, satellite, aerospace, broadcast and transport industries with quality-assured bespoke cable assemblies, supplies and services at the cutting edge.
A company with an unrivalled dedication to precision engineering and innovation, we use our extensive experience and expert knowledge in bespoke cable assembly design, manufacture to supply the perfect solution – effortlessly combining the latest technology with practical applications to meet your infrastructure needs.
Already established as the preferred partner of choice for many leading names within the global marketplace, we have a strong track-record of satisfied clients; from businesses local to our base in South East England to internationals such as Virgin Media, BBC, Verizon and Network Rail.
Categories
Air Platforms
Communications
Command & control
Communication systems
Telecommunications
Components
Cyber Security
Electronic equipment, components
Installation and maintenance
Engineering
Design
Engineering Services
Maintenance/ Repair
Nuclear Engineering
Research
Technical services
Space Platforms
Rockets
Satellites
Space Transport
Spacecraft
Navigation, Positioning & Timing
Satellite Communication
Robotics & Exploration
Manipulation, Processing & Construction
Robotics
Satellite Telecommunications
Ground Segment Technologies
Satellite Antennas
Satellite Spacecraft
Satellite Terminals
Support Technologies
Land Platforms
Tooling
Wire Cutting / Stripping & Crimping
Harnesses / Climbing Equipment / Ropes
Electrical Components & Subcomponents
Engineering
Maintenance
Maintenance, Repair & Overhaul
Support Services
Technical Services
UKAS
AS/EN/JISQ 9100
IPC 610 Class 1
IPC 610 Class 2
IPC 610 Class 3
ISO 14001
ISO 9001
Cyber Essentials / Cyber Essentials PLUS