CROSSED AXIS HELICAL GEARBOXES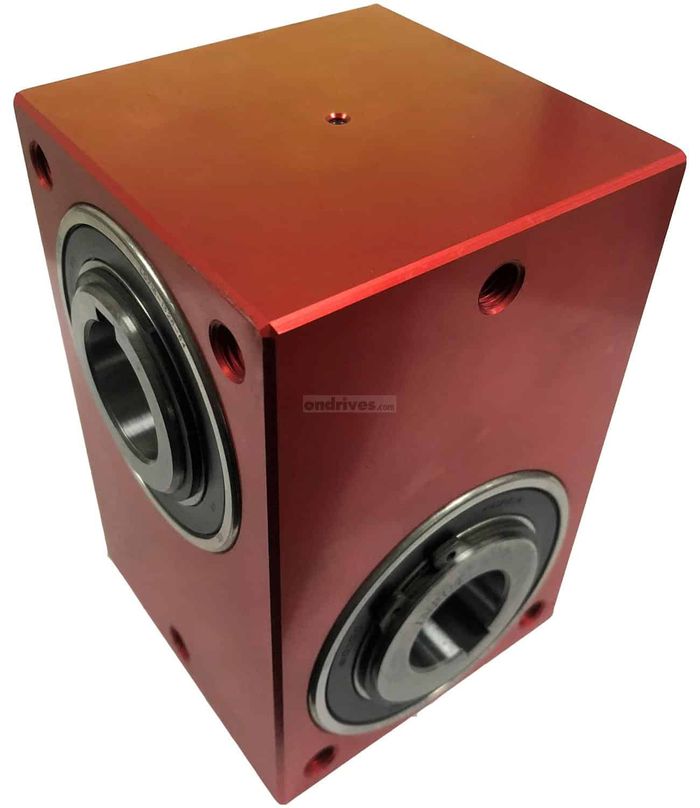 RIGHT ANGLE HELICAL GEAR REDUCERS AND CROSSED AXIS HELICAL GEARBOXES.
RATIOS 1:1 TO 40:1
CENTRE DISTANCES 15MM TO 70MM
STANDARD RANGE OF CROSSED HELICAL RIGHT ANGLE GEARBOXES ARE AVAILABLE, THESE FIXED REDUCTION GEARBOXES USE CROSSED AXIS HELICAL GEARS THAT MAKE UP THE STANDARD DESIGN AND SHAPE.
WE ARE ABLE TO MANUFACTURE TO CUSTOMER'S MODIFICATIONS BASED ON THE STANDARD RANGE OR MAKE COMPLETELY TO CUSTOMER'S DESIGNS.
Categories
Air Platforms
Communications
Components
Construction, Infrastructure & Property
Displays & Controls
Electronics
Engineering
Explosives & Disposal
Space Platforms
Navigation, Positioning & Timing
Robotics & Exploration
Satellite Telecommunications
Sensing Technologies
Land Platforms
Manufacturing Processes
Materials
Mechanical
Medical
Naval Platforms
Optical
Security
Services
Unmanned & Autonomous
Weapons
Detection & Tracking
AS/EN/JISQ 9100
ISO 9001