Diamond Intercom and Radio Combiner System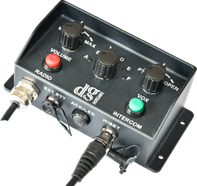 Driven by the toughest user requirements in the harshest of environments, the Diamond system balances intuitive functionality and ease of use with a robust, low-maintenance design. In the most challenging situations, crew members can be confident of independent access to both secure and non-secure communications, uninterrupted intercom facilities and voice-activated comms.
Diamond's modular design and intuitive interface allows for rapid fault finding and module replacement with no need for complicated and expensive diagnostic equipment.
Categories
Communications
Land Platforms
Naval Platforms