Distraction Grenades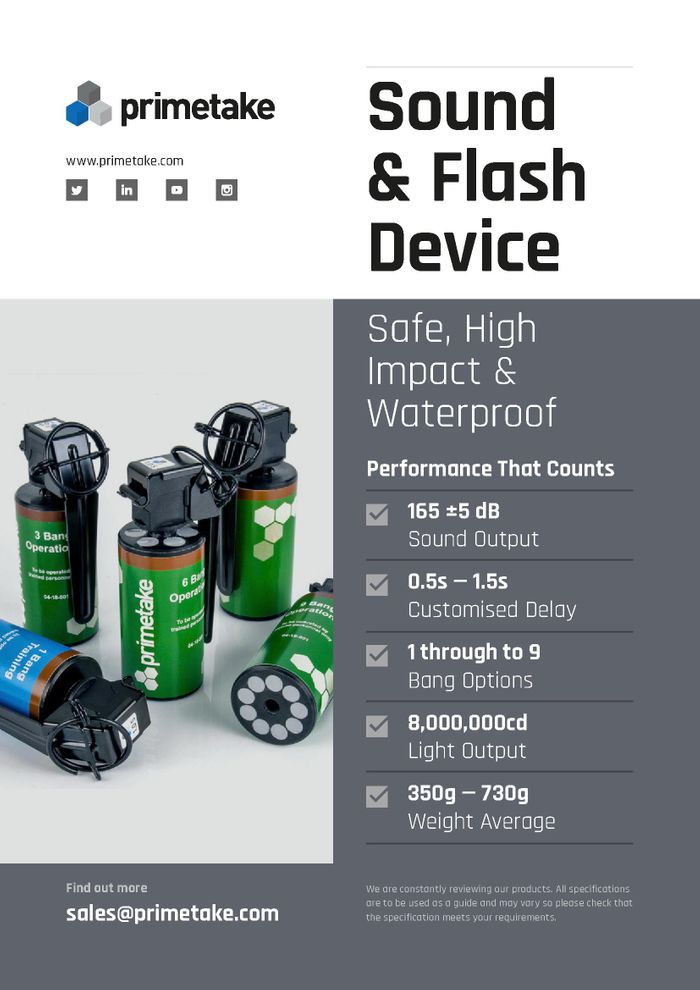 Tested to Military Standards (MIL-STD-810G)
Rigorously tested to a range of climatic conditions from -56°C to +71°C and up to 100% RHA; proven against sand, dust
and freezing rain.

Safe in Use
Extremely safe for the user due to a 3-stage safety mechanism, top and bottom vents, and limited movement during discharge.

Minimal Smoke, Maximum Visibility
Our efficient device design uses fewer toxic materials, this minimises smoke and ensures enhanced visibility especially in confined areas. This also minimises the risk of fire alarm/sprinkler system activation.

Tough, Durable & Waterproof
Offers class-leading performance and has been tested for effective function after being submerged in water at a depth of 15 metres for 3 hours.

Reducing Threats
Powerful pressure/sound hardens the tympanic membrane inside the ear and causes loss of balance to assailants. Bright flash closes down vision of assailants and reduces their offensive capacity.
Categories
Pyrotechnics
Grenades/ Mortars/ Discharges