Dual Redundant Rotary Position Sensor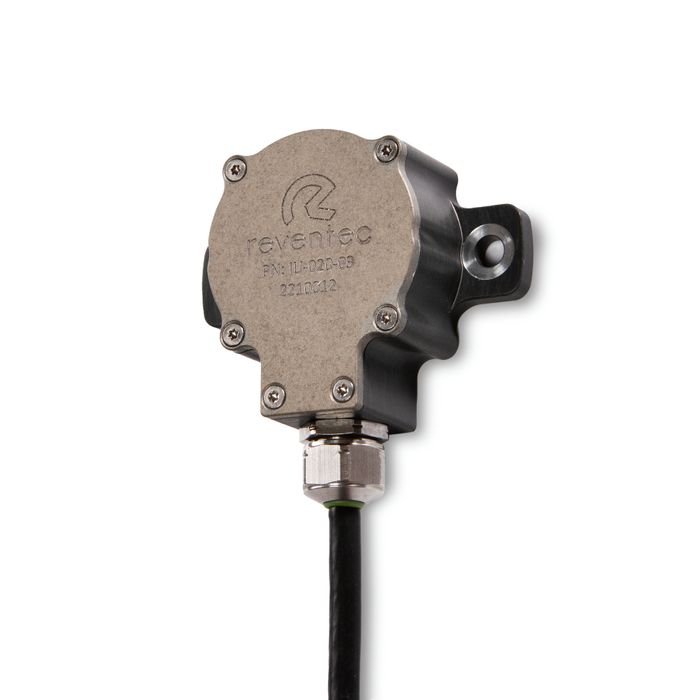 Dual Redundant Rotary Position Sensor is a product from our Quantum TMR™ range of magnetic position sensors. Our Quantum TMR™ range offers powerful precision measurement of linear, angular and rotary component movement positioning through non-contact Tunnelling MagnetoResistive (TMR) technology whilst leveraging quantum physics equations. Legacy technologies can't achieve this level of accuracy or reliability and all of our sensors are factory-calibrated to a user's specifications. We can supply a free GUI, should customers wish to programme their sensors in the field.
Boasting advanced accuracies of ±0.5% of reading, the sensor is capable of achieving measurement across 40mm air gaps from sensor to target and through up to 20mm of non-ferrous material such as aluminium or stainless steel. With an IP rating of IP67, the lightweight, vibration-tolerant sensor is suitable for specialist applications.
An integrated CPU located within the durable sensor housing creates an analogue voltage output for easy implementation into your project. Benefits of the sensor includes a reduction in operational downtime of machinery by providing real-time measurement of component movements.
Reventec's Quantum TMR™ technology offers high-performance and reliability. As one of the sensors in our Quantum TMR™ range, this position sensor utilises a modular design; for similar products available in single and dual outputs, discover the rest of our Quantum TMR™ range.
Harnessing Reventec's expertise in highly-customised, specialist projects, all of our sensors can be modified to your specifications through specific housing geometry and material, cable length and choice of connector.
Categories
Components
Electronics
Electrical Equipment
Electrical Parts
Electrical Systems
Sensing Technologies