GENAIRCON - Vehicle Power Supply, Management & Environmental Control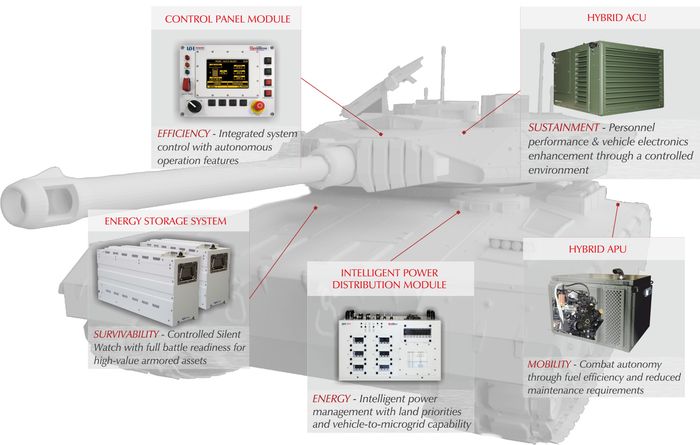 GENAIRCON, based on IDE's innovative HEPS product series, integrates best-in-class hybrid Auxiliary Power Unit (APU) and Environmental Control Unit (ECU) design with advanced energy storage, under a user-friendly central Control Unit. Vehicle electronics and electrically operated mechanisms (i.e. howitzer turret) can be powered from the on-board Energy Storage System, performing a true Silent Watch and achieving a unique tactical advantage.
GENAIRCON can also provide an external power output connection, thus transforming the GENAIRCON equipped vehicles into electric energy "hubs" for other platforms and external equipment.
The GENAIRCON system is a scalable and platform customizable integrated solution, conforming to multiple MIL-STD requirements, for applications that require:
Mobile Power Reliability under a wide range of environments
True Silent Watch with full operational capability
Environmental control for sensitive equipment and personnel comfort
Fuel Efficiency and increased vehicle Autonomy
Reduced Maintenance requirements and Lifecycle Cost
Categories
Power supplies & Batteries