HELICAL GEARS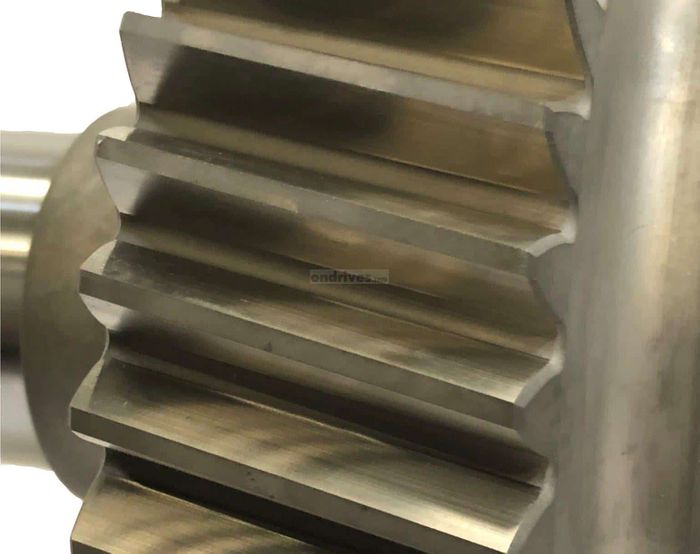 0.5MN - 16MN HELICAL GEARS IN BOTH LEFT AND RIGHT HAND
UPTO 45 DEGREES HELIX ANGLES ARE AVAILABLE WITH DIAMETERS UP TO 850MM.
DIN 3961 - DIN 3967 - ISO 6336 - AGMA
HELICAL GEARS CAN BE MANUFACTURED TO YOUR DESIGN DEPENDING ON QUALITY REQUIRED, WE CAN CUT BY HOBBING AND SHAPING WHICH IS NORMALLY SELECTED BY THE SHAPE OF THE GEAR (MACRO GEOMETRY AND MICRO HOBBING) AND CROWNING IS POSSIBLE BY MACHINE MOVEMENTS.
FOR HIGHER QUALITY AND MODIFIED TOOTH SHAPES (MICRO GEOMETRY PROFILE) WITHOUT THE NEED TO MAKE ANY TOOLING, WE CAN EXTERNAL GRIND HELICAL GEARS TO ENABLE GEAR CROWN AND END RELIEFS AS WELL AS PROFILE MODIFICATIONS.
Categories
Air Platforms
Communications
Components
Cyber Security
Engineering
Explosives & Disposal
Space Platforms
Robotics & Exploration
Satellite Telecommunications
Manufacturing Processes
Materials
Mechanical
Medical
Naval Platforms
Optical
Security
Unmanned & Autonomous
Detection & Tracking
AS/EN/JISQ 9100
ISO 9001