Deployable Hinged Rib for Intersatellite links/Data relay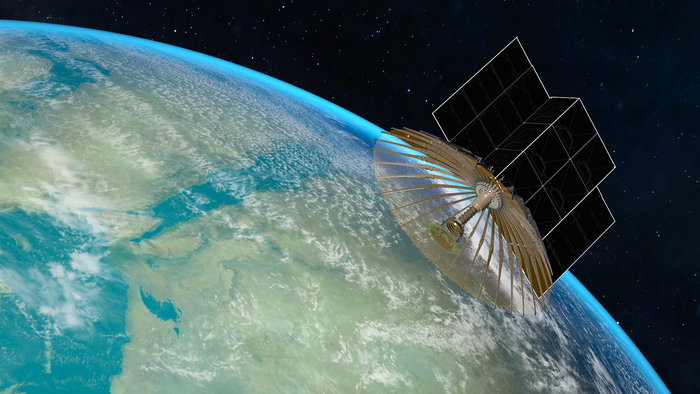 The Oxford Space Systems 'Hinged Rib' antenna architecture is based on an umbrella type of folding structure. The development of an Engineering Model was co-funded by the European Space Agency and consists of a main reflector, sub-reflector, deployment mechanism and RF feed structure. This antenna is targeted at LEO data relay applications and further analysis and development would be needed to qualify the architecture for GEO applications.
The antenna system has a stowed volume of around 2U (215x100x100 mm) and a deployed main reflector diameter of 610mm. This antenna operates in two bands at K and Ka, with a transmit band covering 27.7 – 30GHz, and a receive band of 17.7 – 20.2 GHz. First test results on the Engineering Model in Q1 2022 have demonstrated high gain performance, with 39dBi achieved in the transmit band and 35dBi achieved in the receive band.
Categories
Communication systems
Satellite Antennas