ISAT-200A - SKYTRAC Narrowband Satcom and Flight Data Acquisition Terminal with Onboard Server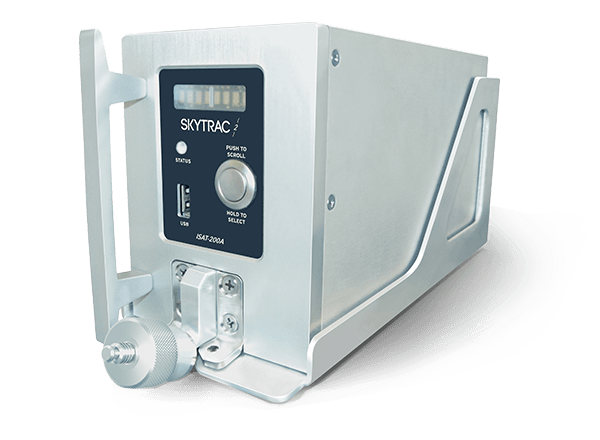 SKYTRAC has over 7,500 users around the globe on all seven continents and ensures long-term support to all customers and partners. Our AS9100D designation ensures leading global brands can trust our systems to perform reliably. In addition, we have cultivated strong partnerships with major OEMs across the globe, proving advanced capabilities and integrability.
SKYTRAC's ISAT-200A is a unique, all-in-one platform designed for fixed-wing and rotorwing aircraft. Operating on the Iridium L-band network, its globally available narrowband connectivity supports 2.4 kbps uplink and 2.4 kbps downlink bandwidth. Its flight data acquisition capabilities enable operators to satisfy cost-effective flight following and FOQA/MOQA requirements, as well as voice and text communications through the powerful SkyWeb platform.
Capabilities include:
Flight Following
Flight Data Monitoring and Alerting
Medica Data Transfer
OLMS/ATIS
Voice and Text Communications
Real-time HUMS Alerting
Push-to-Talk Communications
Electronic Flight Bag Automation
Engine Trend Monitoring
SKYTRAC serves the largest organizations in multiple industry verticals. With 7,500+ global customers on all seven continents, we ensure our products and services are highly reliable and are trusted by those that rely on us for mission-critical applications. Our solutions are designed for both fixed-wing and rotary-wing applications.
Categories
Communication systems
Satellites
Satellite Communication
Satellite Antennas
Satellite Terminals
Avionics
Emergency Vehicles
Fire Fighting
Fixed Wing
Rotor Wing