Jaegar - Modular, Multi-sensor Platform with Through Shaft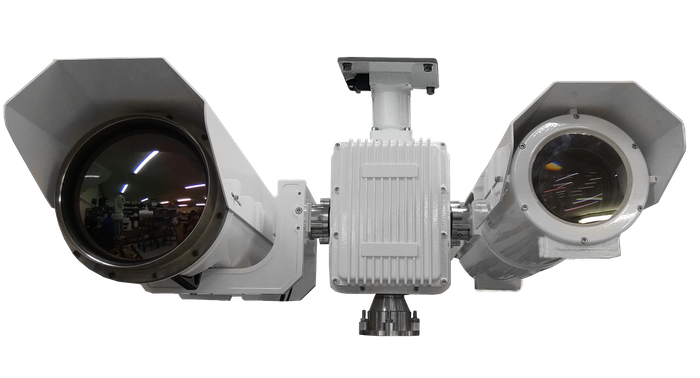 The Jaegar is a fully integrated, modular, multi-sensor, high powered PTZ platform.
Capable of supporting uncooled (LWIR), cooled (MWIR), and cooled HD thermal cameras (with lens options up to 1000mm), along with very long range low light HD / 4K visible cameras and a through shaft to allow for radar mounting.
With a very high level of accuracy (0.0002°/ 0.0035 mRad), the Jaegar features market leading pan and tilt speeds (0.002° to 100° per second) with 360° continuous rotation, absolute positioning and advanced/specialist multi sensor options (such as Radar, RF effectors, GPS Compass, Long Range Hailers, SWIR, LRF's, and very long range illumination).
Categories
Navigation, Positioning & Timing
GPS
Imaging
Sensor Technologies
Land Platforms
Patrol
Unmanned
Naval Platforms
Boats
Ships
Optical
Imaging/ Image Capture
Night Vision
Optical Systems
Optronics
Surveillance
Security
Border, land and coastal control systems
Riot control / Crowd control / Public Order
Surveillance
Unmanned & Autonomous
Components & systems
Drones
Vehicles
Detection & Tracking
GPS
Masts/ Towers
Radar
Search & Rescue/ Detection
Surveillance